Roll up to the Broome Vaxathon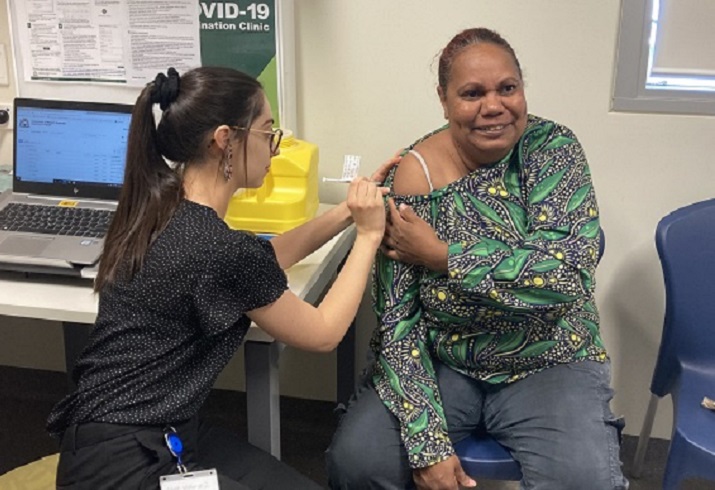 Kimberley Aboriginal Medical Service (KAMS) in partnership with WA Country Health Service (WACHS), Royal Flying Doctor Service, Kimberley Pharmacy Services and Broome Aboriginal Medical Service are running a special COVID-19 vaccination clinic in Broome on 7 and 9 September.
The Broome Vaxathon is open to all eligible people aged 12 and upwards, and will provide the Pfizer vaccine.
The clinic is located at the Gimme Club, Goolarri Media, 3 Blackman Street (next to Bunnings) and will be open from 10am on 7 and 9 September.
Bookings are not required, but please bring your Medicare card and valid photo ID.
WACHS Kimberley Regional Director Bec Smith is encouraging anyone who hasn't been vaccinated yet to go and roll up.
"I'm so pleased that more than 10,000 Kimberley residents have already been vaccinated, but let's keep going," Bec said.
"I urge everybody to go out and get their jab – for themselves, their loved ones and the community."
WACHS has COVID-19 vaccination clinics across the Kimberley. Visit the HealthyWA website to check where your closest clinic is.
To check your eligibility and book a vaccine appointment, visit rollup.wa.gov.au or call 13 COVID (13 26843).