Mass COVID vaccination clinic coming to Kununurra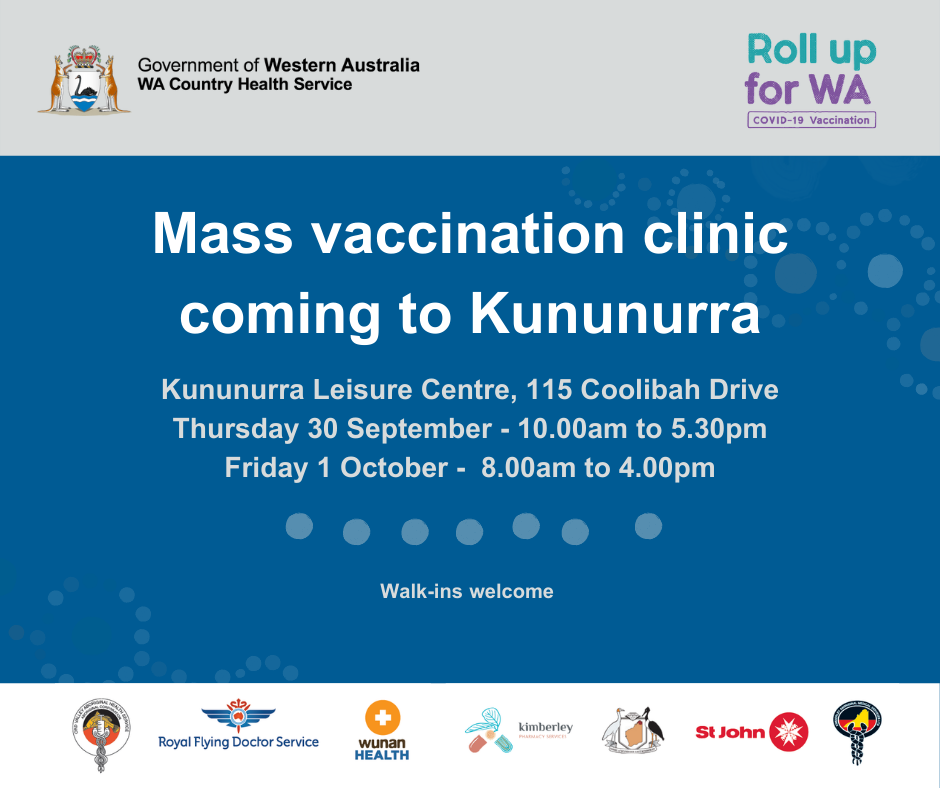 A mass COVID-19 vaccination clinic will be open in Kununurra this Thursday 30 September and Friday 1 October.
The Pfizer vaccine will be available for free to anyone aged 12 and over wanting to roll up to protect their community.
The clinic will be located at the Kununurra Leisure Centre on 115 Coolibah Drive. The opening hours will be:
Thursday 30 September, 10.00am to 5.30pm
Friday 1 October, 8.00am to 4.00pm
No appointments necessary, please walk-in.
Local families are encouraged to come down together and do their bit.