Vaxathon coming to Derby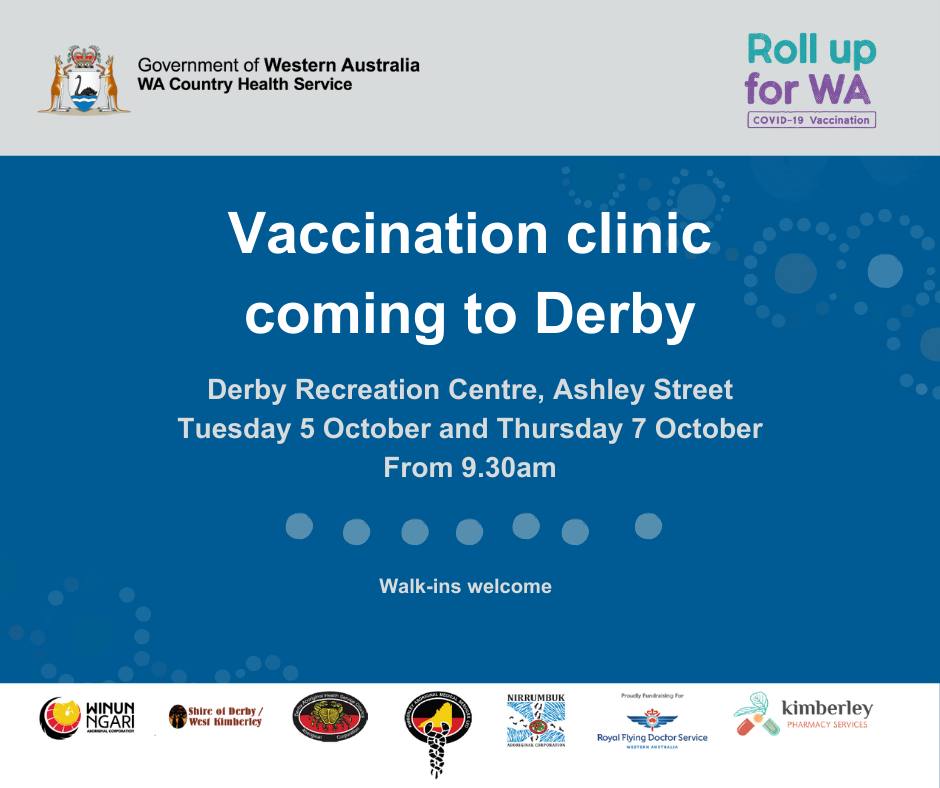 A COVID-19 vaccination clinic will be open in Derby on 5 and 7 October 2021.
Anyone aged 12 and over wanting to roll up to protect their community can receive the COVID-19 Pfizer vaccine for free.
You can find the clinic at the Derby Recreation Centre on Ashley Street. The clinic will be open from 9.30am on both Tuesday 5 October and Thursday 7 October.
No need to book an appointment, simply walk-in.
Local families are encouraged to come down together and do their bit to keep the Kimberley safe.