Fitzroy Crossing vaccination clinic opens on 11 October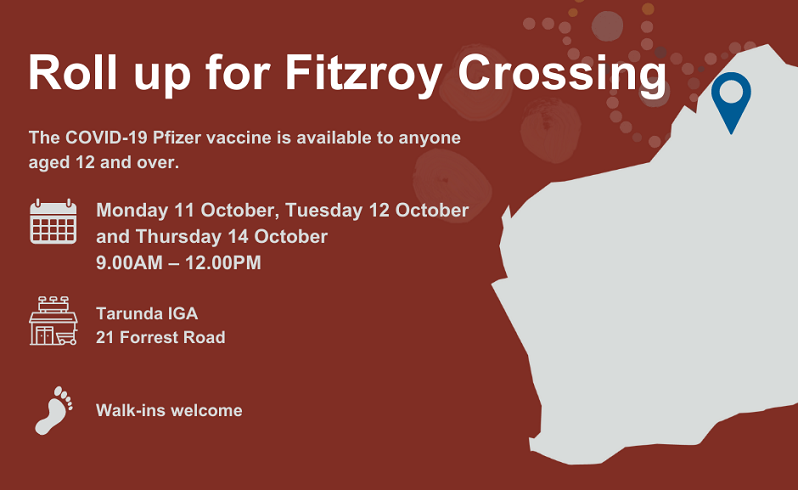 A COVID-19 vaccination clinic will be open in Fitzroy Crossing on 11, 12 and 14 October 2021.
Anyone aged 12 and over wanting to roll up to protect their community can receive the COVID-19 Pfizer vaccine for free.
You can find the clinic at the Tarunda IGA, 21 Forrest Road. The clinic will be open from 9am to 12pm on 11, 12 and 14 October.
No appointments are required, simply walk up to the clinic to receive your vaccine.
We encourage the community to come down and do their part to keep the region safe from COVID-19.