South West Health Campus unites visiting hours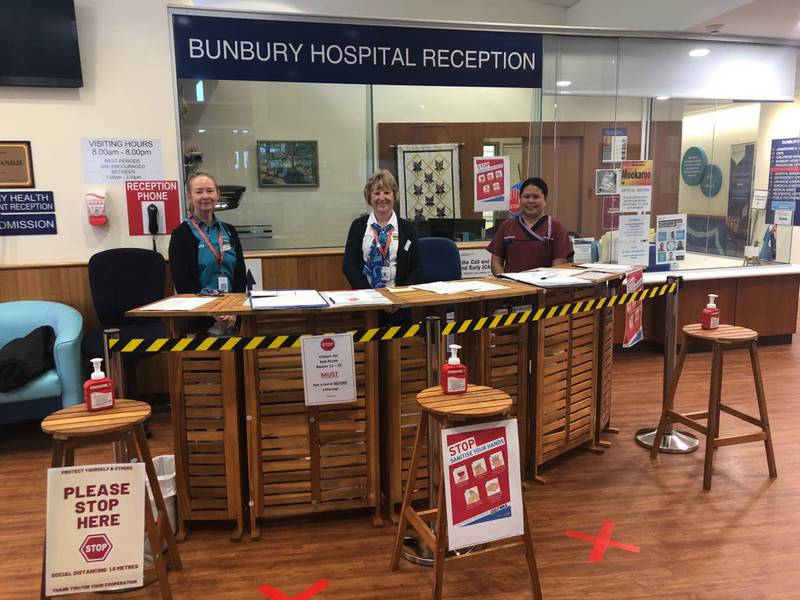 Bunbury Hospital.
The South West Health Campus has changed visiting hours in a bid to further protect patients from infectious viruses – including COVID-19.
The new visiting hours extend across Bunbury Hospital and St John of God Bunbury Hospital and are from 3.00pm to 8.00pm daily.
The WA Country Health Service's Kerry Winsor said the two facilities now have consistent visiting hours making it easier for staff to track who is coming and going.
"We are asking visitors to help us protect our patients from infectious viruses – including COVID-19 - by entering through the front concierge and signing the visitor register.
"They'll also need to answer some simple screening questions, be upfront about any recent travel history and adhere to strict hand hygiene measures," Ms Winsor said.
"It's also really important people don't visit patients at our hospital if they themselves are feeling unwell."
The current arrangements for visitors to both facilities include:
• Two visitors per patient. Children are included in the visitor count.
• One person to drop off and pick up their loved one attending day surgery. Person unable to enter the Day Procedure Unit with the patient.
St John of God Bunbury Hospital Chief Executive Officer Jeffrey Williams said both facilities had exemption processes in place for compassionate circumstances.
"Of course we understand that there may be circumstances where these arrangements do not work and we encourage visitors to speak with hospital staff if this is the case," he said.
Visitors are also reminded to maintain physical distancing and keep a safe distance of 1.5 metres between themselves and others while at the South West Health Campus.