Emergency Telehealth Service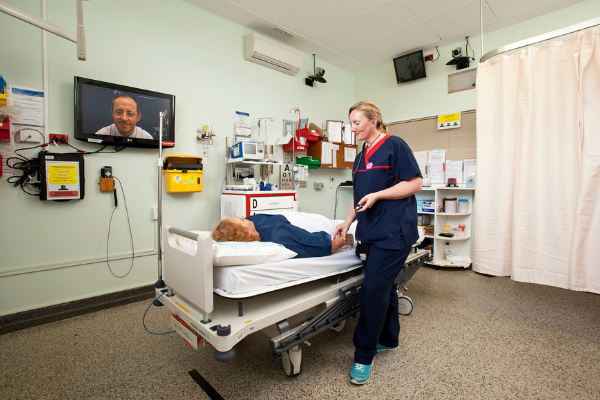 The Emergency Telehealth Service (ETS) supports WA country doctors and nurses by providing 24/7 access to specialist emergency clinicians by videoconference to more than 90 small hospitals and nursing posts around the state.
Keeping care closer to home and ensuring equity of access for country communities, the service provides access to specialist emergency care in regional and remote health centres across country WA.
Thanks to ETS, regional and remote patients now have access to emergency medicine specialists like metropolitan patients, when they need it. More than 170,000 patient consultations have been conducted through ETS since it was introduced 2012.