Overview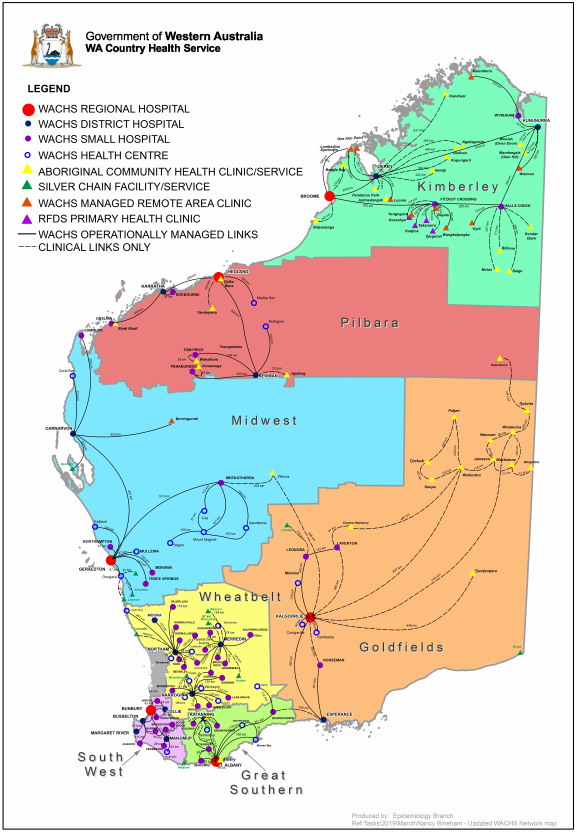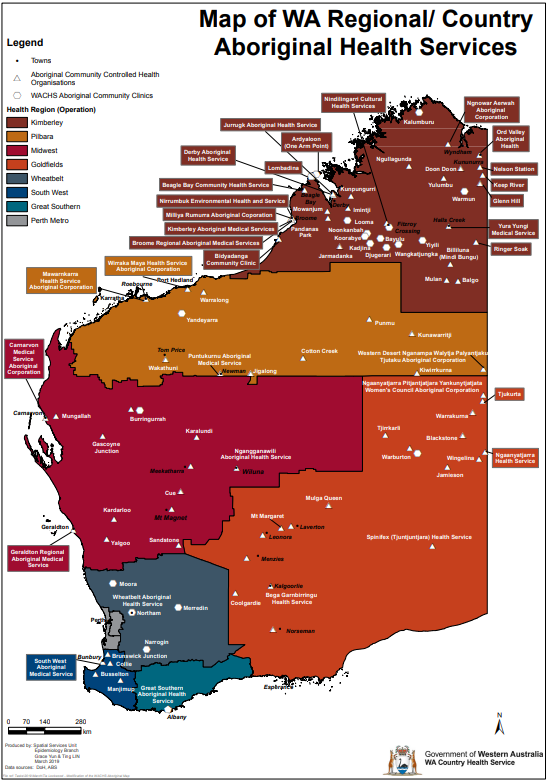 From nursing posts and outreach services, to child health clinics and bustling regional health campuses, the WA Country Health Service plays an important role in the lives of people in our country communities.
Across the state we have:
Six large regional health campuses located at country regional centres.
15 district health campuses that act as hubs for sub-regional health district services.
These health campuses support:
46 small hospitals
43 health centres and nursing posts
24 community-based mental health services
Four dedicated inpatient mental health services
178 facilities where population health teams are based
Residential aged care facilities.
You can find your local health service by using the National Health Services Directory.
Country health services
Our services span across an area of more than 2.5 million square kilometres, from Kalumburu in the Kimberley to Albany in the Great Southern providing:
Emergency and hospital services
Population, public and primary healthcare
Aboriginal health services
Mental health services
Drug and alcohol services
Child, community and school healthcare
Telehealth services
Residential and community aged care services
According to the latest available Australian Bureau of Statistics Estimated Resident Population (ERP) data (2017), the population of WACHS's catchment area is 531,510 people. Almost 11 per cent of these people (57,716) identify as Aboriginal.
The population we service is diverse and expansive and as a result has widely varying health needs. People living in rural and remote areas experience poorer general health than those in metropolitan areas and Aboriginal health and life expectancy, in particular, is significantly less than that of non-Aboriginal people.
Government funding and industry investment over recent years have brought about a transformation of country health care through major and minor capital works. More towns now have contemporary health campuses, expanded hospitals, greater emergency service capacity and modern facilities and equipment. Coupled with technological and service innovations such as Telehealth, the WA Country Health Service is now delivering health care closer to home for more country Western Australians than ever before.