Aishwarya's CARE Call

Making an Aishwarya's CARE Call
If you have concerns talk to the nurse, midwife, doctor or allied health professional who is caring for you or your loved one.
If you still have concerns, ask to speak to the senior person in charge.
If your concerns have still not been addressed, you can make an Aishwarya's CARE Call by calling the Aishwarya's CARE Call number for the region of the health service you are attending.
Aboriginal Liaison Officers and translation services are available to support you if you need.
Why is it called Aishwarya's CARE Call?
Following the tragic death of Aishwarya Aswath at Perth Children's Hospital in April 2021, WA Health rebranded its existing CARE Call service in Aishwarya's honour.
WA Health worked closely with Aishwarya's parents to implement the change. All materials used to promote Aishwarya's CARE Call have been created in bright colours, with the logo in pink to reflect Aishwarya's favourite colour.
What happens when I make an Aishwarya's CARE Call?
Your call will be answered by a senior member of our staff. After listening to your concerns, the staff member will take what action is required to address your concerns; for example, they may contact the treating doctor or other members of the healthcare team to ensure you or the person you are concerned about is assessed and any necessary changes to the treatment plan are carried out. The person who receives your call will keep you updated as to what action has been taken.
Will staff be offended if I make an Aishwarya's CARE Call?
Not at all. WA Country Health Service staff empower patients, their families and carers to be part of decisions about their healthcare. We want you to feel safe to speak up when you have concerns about yourself or your loved one's medical treatment to ensure we provide the best possible care.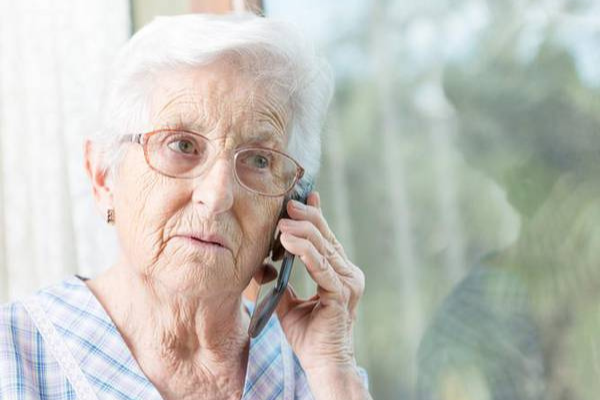 We understand that you know yourself, or the person we are caring for, best.
Karen from the Midwest thanks the CARE Call process for saving her daughter's life.
In late 2018, Karen's daughter Amy was admitted to an emergency department in the Midwest with severe abdominal pain. Analgesia (pain-relieving medication) helped to alleviate some of Amy's pain, however not all of it. When doctors advised that Amy had a cyst on her ovary they said she could be discharged with mild pain-relieving medication. Karen didn't agree that her daughter should be discharged when she was clearly still in extreme pain.
"I know my kid," Karen said.
"Amy is one tough cookie so for her to be crying in pain like that I knew there was something terribly wrong and she shouldn't be leaving hospital."
"I asked the nurse for the CARE Call phone number and during the call to the senior staff member I requested a gynaecological consult for my daughter," she added.
Karen had barely hung up from the CARE Call before a gynaecologist arrived to thoroughly assess Amy.
"The gynaecologist confirmed my suspicion that something serious was wrong and Amy was booked in for urgent surgery the following day."
"You know your body best and you know your child."
"If you think something isn't right then it's important to say so to the doctors and nurses and use CARE Call if you feel your concerns need to be escalated," Karen added.
Aishwarya's CARE Call numbers
Each WA Country Health Service region has a single phone number for Aishwarya's CARE Calls:
Region
Hospitals
Aishwarya's CARE Call Number
Goldfields

All mental health and community health services.

Esperance Hospital
Kalgoorlie Hospital
Laverton Hospital
Leonora Hospital
Norseman Hospital

1800 976 123

Great Southern

All mental health and community health services.

Albany Hospital
Denmark Hospital
Gnowangerup Hospital
Katanning Hospital
Kojonup Hospital
Plantagenet Hospital (Mount Barker)
Ravensthorpe Hospital

1800 975 335
Kimberley

All mental health and community health services.

Broome Hospital
Derby Hospital
Fitzroy Crossing Hospital
Halls Creek Hospital
Kununurra Hospital
Wyndham Hospital

1800 669 229
Midwest

All mental health and community health services.

Carnarvon Hospital
Exmouth Multi-Purpose Health Service
Geraldton Hospital
Meekatharra Hospital
Morawa Multi-Purpose Health Service
Mullewa Multi-Purpose Health Service
North Midlands Multi-Purpose Health Service (Three Springs)
Northampton Multi-Purpose Health Service
Dongara Multipurpose Health Service
Mount Magnet Health Centre
Yalgoo Health Centre
Cue Health Centre
Burringurrah Health Centre
Kalbarri Health Service

1800 316 729
Pilbara

All mental health and community health services.

Hedland Health Campus
Karlarra House Aged Care
Newman Hospital
Karratha Health Campus
Onslow Hospital
Paraburdoo Hospital
Roebourne Hospital
Tom Price Hospital
Marble Bar Nursing Post
Nullagine Nursing Post

1800 431 143
South West

All mental health and community health services.

Augusta Hospital
Boyup Brook Hospital
Bridgetown Hospital
Bunbury Health Campus
Busselton Hospital
Collie Hospital
Donnybrook Hospital
Harvey Hospital
Margaret River Hospital
Nannup Hospital
Pemberton Hospital
Warren Hospital (Manjimup)

1800 744 059

Wheatbelt

All mental health and community health services.

Beverley Hospital
Boddington Hospital
Bruce Rock Memorial Hospital
Corrigin Hospital
Cunderdin Hospital
Dalwallinu Hospital
Dumbleyung Memorial Hospital
Goomalling Hospital
Kellerberrin Memorial Hospital
Kondinin Hospital
Kununoppin Hospital
Lake Grace Hospital
Merredin Hospital
Moora Hospital
Narembeen Memorial Hospital
Narrogin Hospital
Northam Hospital
Quairading Hospital
Southern Cross Hospital
Wagin Hospital
Wongan Hills Hospital
Wyalkatchem-Koorda and Districts Hospital
York Hospital

1800 994 063