Completed project - Merredin Health Service
Project overview
The refurbishment of the Merredin Health Service began at the end of 2016 and was completed in 2019.
Upgrades include the new emergency department, upgrades to palliative care, medical imaging, sterilising services, and administration, kitchen and laundry facilities. There is also a new building for Ambulatory Care services including Aboriginal health and outpatient services such as physiotherapy, school and child health clinics, mental health, telehealth facilities and consulting rooms for visiting specialists.
Artwork and landscaping leading to the main entrance are themed around the natural environment of the Merredin district.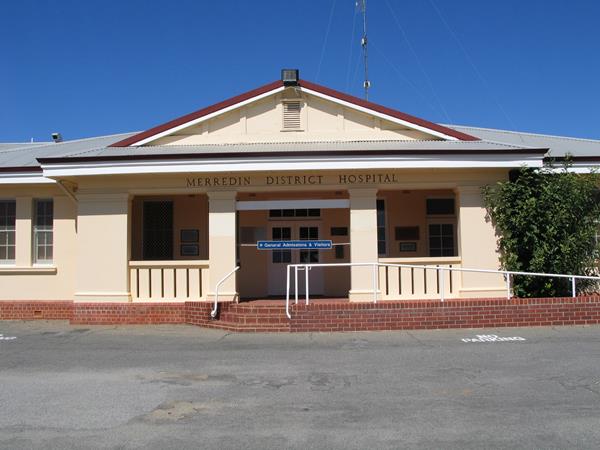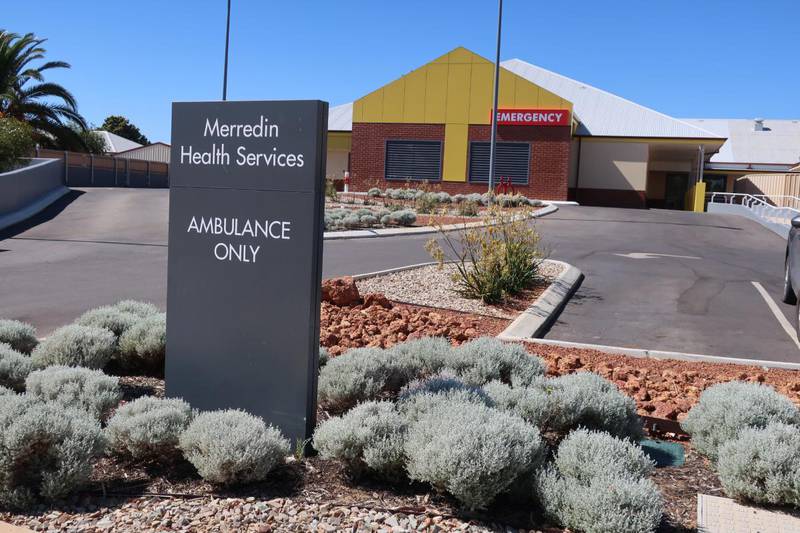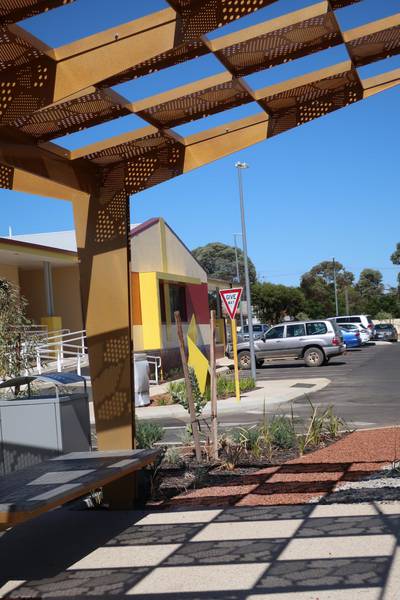 The main entry (pictured before redevelopment) is
heritage listed so the new design preserves
and complements the original building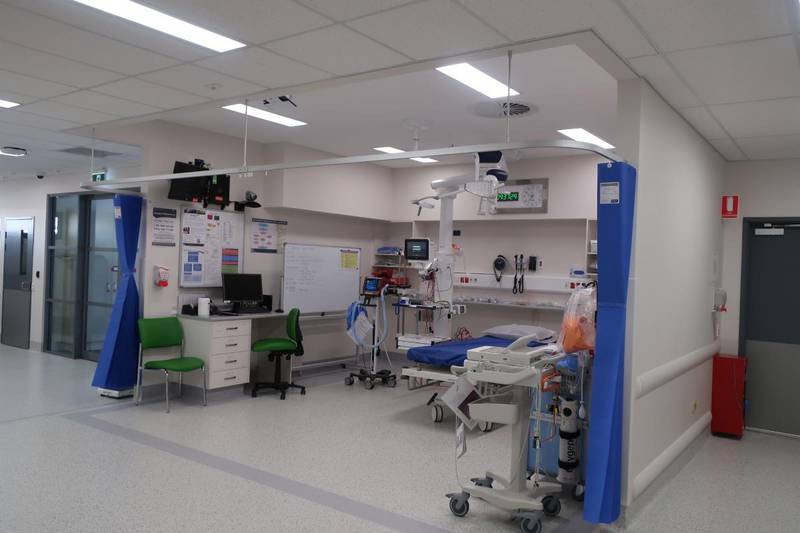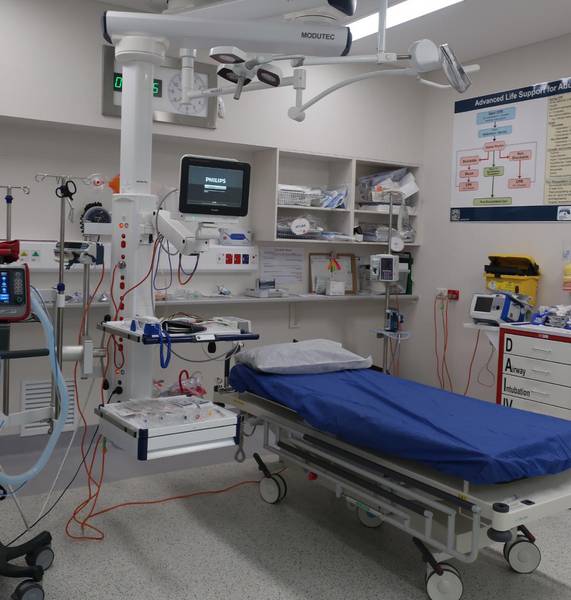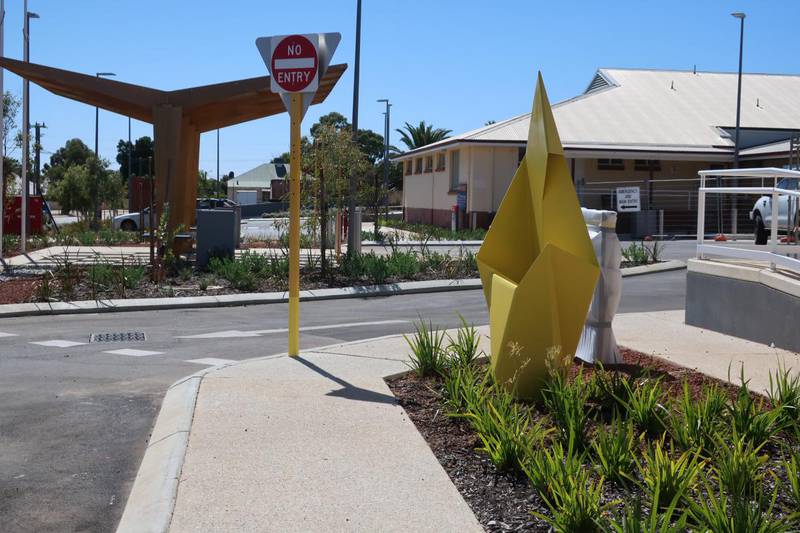 Resuscitation bays (above and above right) with Artist Monique Tippett's sculpture "Lift Me Up"
telehealth equipment in the Emergency Department
Take a look at the development of the Merredin Health Service.
Click on the icon below to watch the time-lapse video. (Video works best on Google Chrome).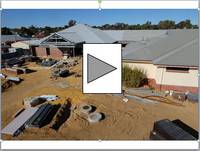 Time lapse video as at May 2018
New emergency department: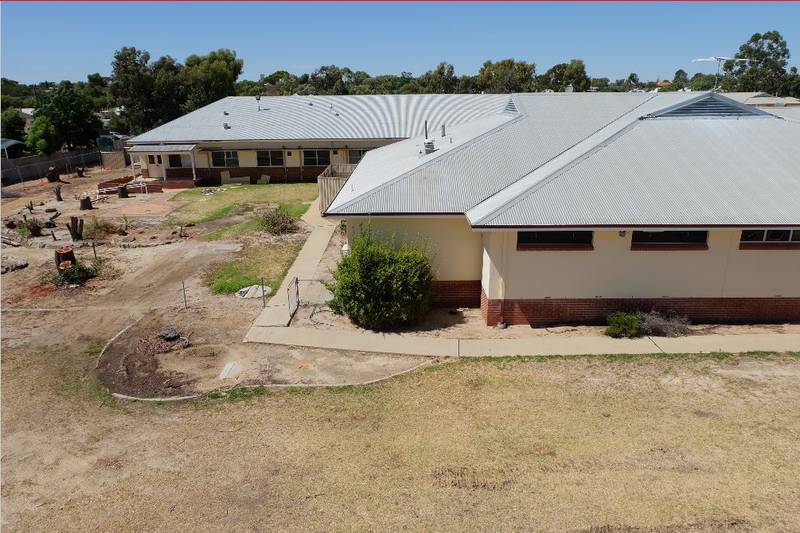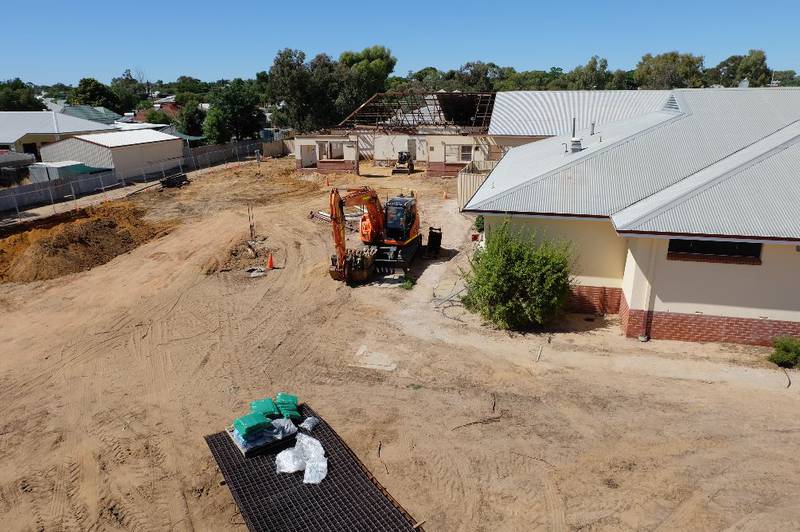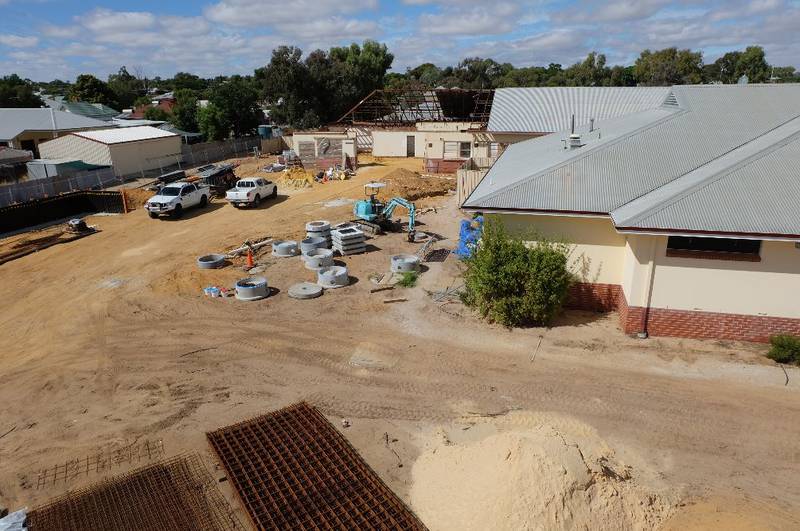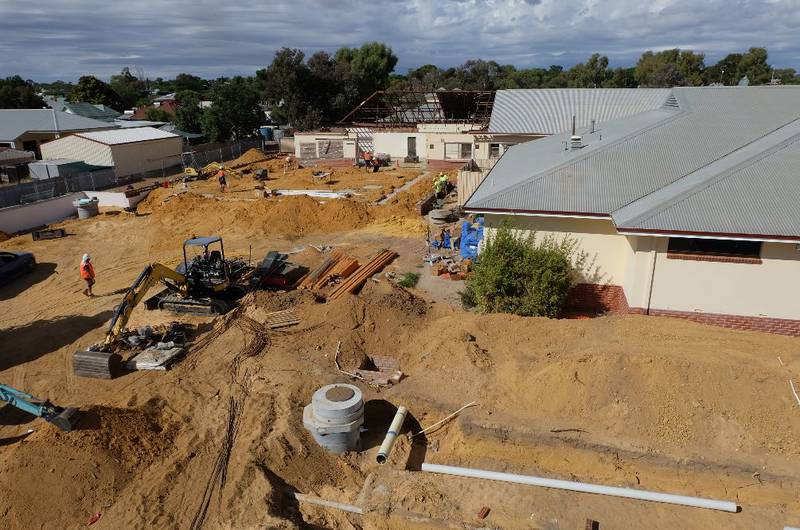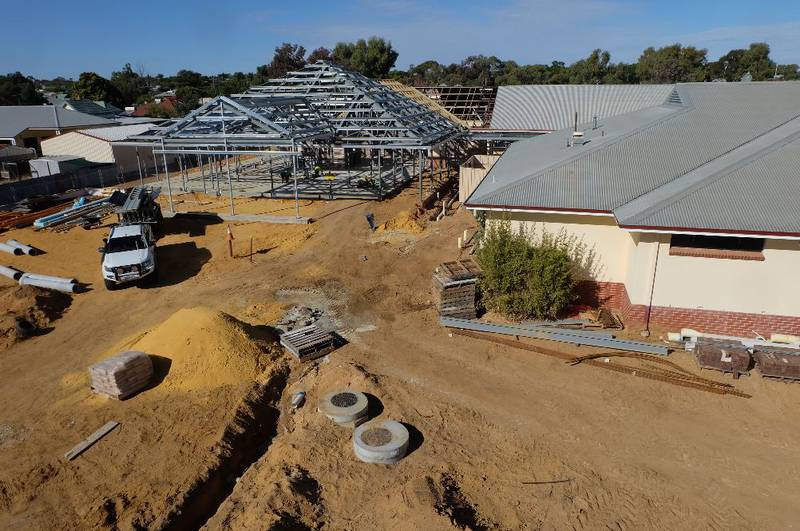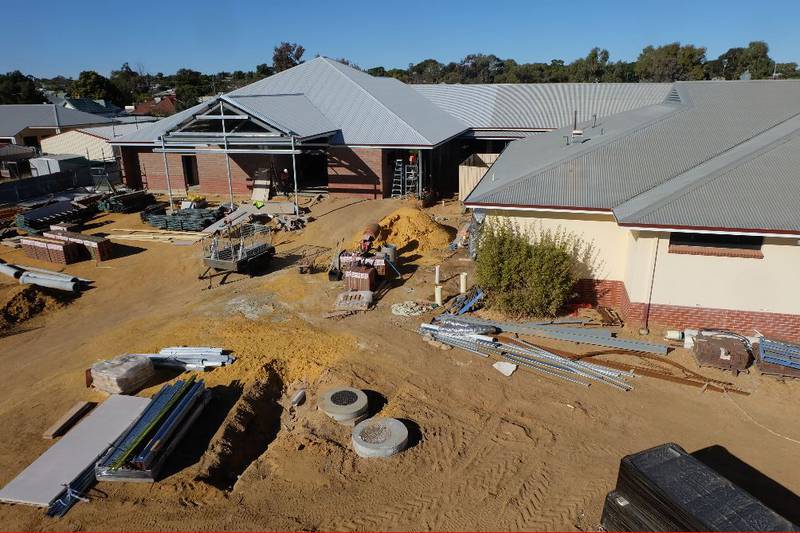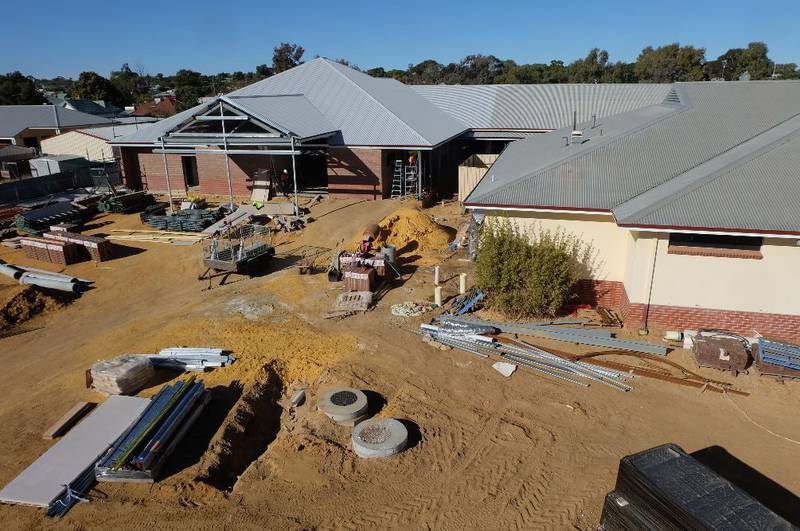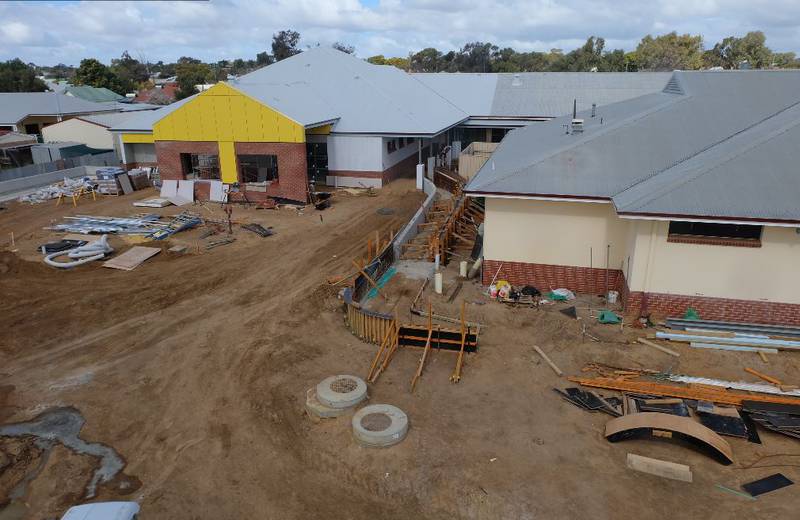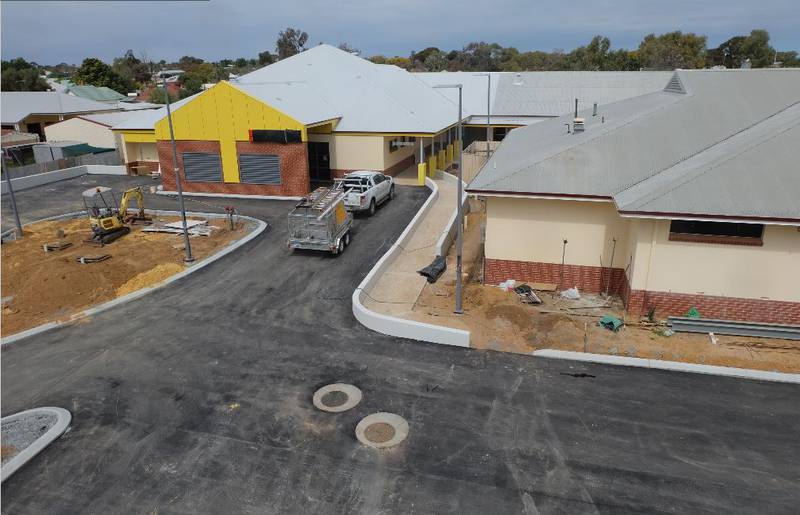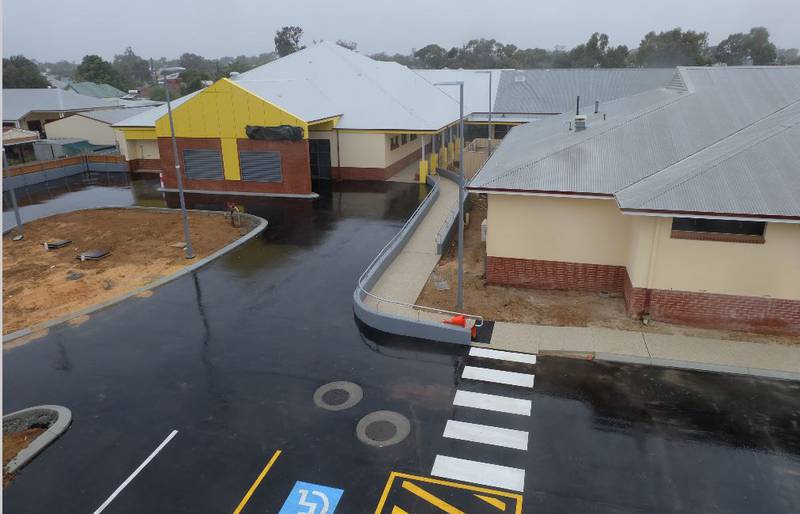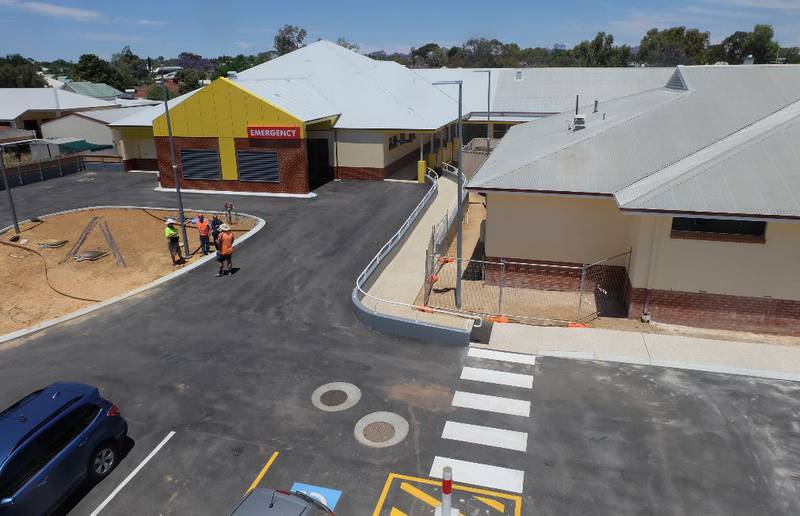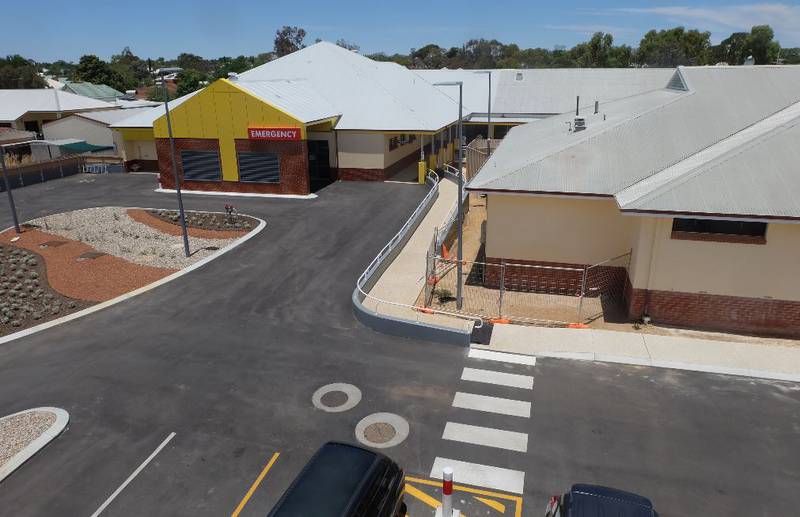 New outpatient building and carpark: