Project - Dongara Health Centre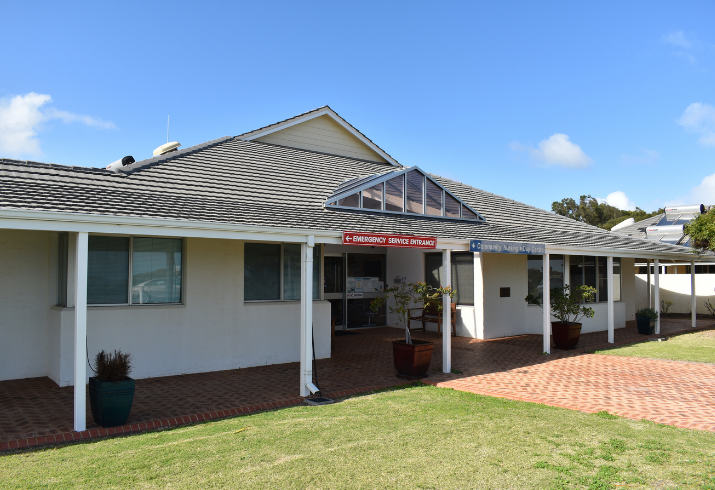 The redevelopment of the Dongara Health Centre is set to commence in mid-2021.
Project overview
Planning for the redevelopment of the Dongara Health Centre is continuing and will focus on providing primary health initiatives that keep people well, in the community and out of hospital through:
promotion of good health
prevention and early detection of illness and
management of chronic disease.
The Dongara Health Centre is being developed in consultation with the local community through a Consumer Reference Group to provide access to a range of health services and providers under one roof.
The redesign will upgrade existing facilities and allow for more efficient and improved connection between all clinical departments and administration.
The Dongara Health Centre will include:
a contemporary emergency department
Emergency Telehealth Service videoconferencing facilities
group therapy rooms
allied health consultation rooms and treatment spaces
multi-purpose consult rooms enabled with telehealth
an ambulance bay
six additional aged care beds
new palliative care room and
support and communal areas.
The tender process for the redevelopment is currently underway and the contractor is expected to be engaged in mid-2021.
The Dongara Health Centre will remain fully functioning throughout the course of the redevelopment, with some services including Allied Health and Child Health relocated off-site for a short period to support the works.
News