RPH becomes first WA hospital to install revolutionary new imaging system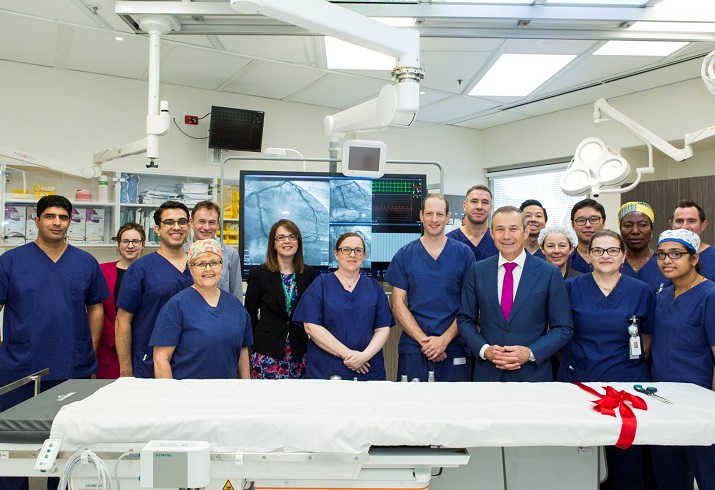 Royal Perth Hospital (RPH) has become the first hospital in Western Australia to install a new generation imaging system for patients undergoing specialised cardiac procedures.
The hospital recently upgraded one of its three catheterisation laboratories ("cath labs") with the ARTIS Icono Imaging system – a revolutionary new imaging technology system for cardiovascular procedures.
The imaging system sits within the heart of a cardiac cath lab and represents the 'brains' and 'eyes' through which the cardiologist plans and performs a variety of procedures. This includes lifesaving angioplasty and stent implants for the treatment of heart attacks, implanting pacemakers and other devices to correct heart arrhythmias, and a range of other specialised cardiac procedures.
Each year, RPH conducts more than 4,500 cardiac procedures and access to this latest technology will allow for enhanced image quality and faster data processing. This will allow cardiologists to make decisions faster and more accurately during a procedure, which can be frequently time-critical such as when treating serious heart attacks.
The new $1.5 million medical imaging system is one of less than 50 in hospitals across the world and is the first in a series of upgrades to the RPH cath labs to ensure that our hospitals continue to deliver safe, high-quality care to our community.
Thank you to everyone involved in this exciting achievement!