World Blood Donor Day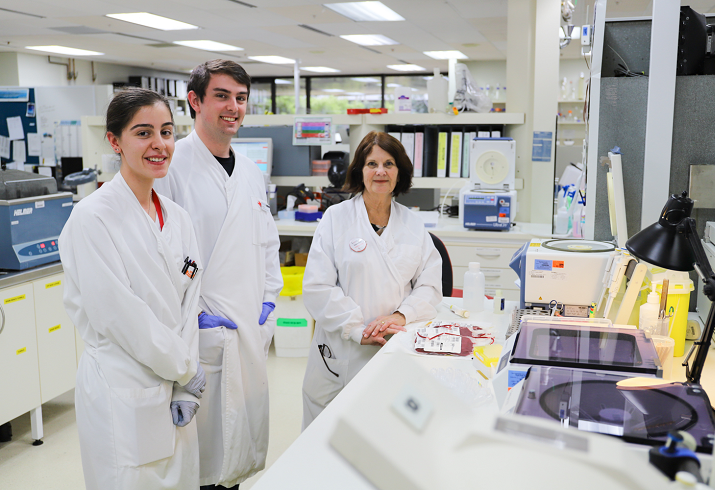 Every year, on 14 June, we celebrate World Blood Donor Day and thank blood donors for the life-saving gift they give with each donation of blood.
The event also aims to raise awareness of the need for safe blood and blood products and the important role they play in the provision of high quality care. Blood is a vital resource that can save and improve the lives of many, from people with life-threatening conditions and injuries, to those needing support for complex medical and surgical procedures.
For a health system to be effective it must be able to provide all patients with the high quality, safe blood and blood products they need, and at EMHS we are committed to do just that.
At RPH our team of scientists in the Transfusion Medicine Unit (TMU) ensure the compatibility, supply and safety of all blood products received by our patients. The lab scientists are integral in ensuring donated blood products are safely and expertly issued to the correct area for clinical staff to administer.
From there, blood is provided to our patients by the dedicated teams on our Wards and in our Theatres and Emergency departments.
Thank you to every member of our health service that contributes to our vision of healthy people, amazing care by helping to ensure our patients receive safe, high-quality, clinically appropriate blood and blood products.