Northam Health Service ED temporarily relocating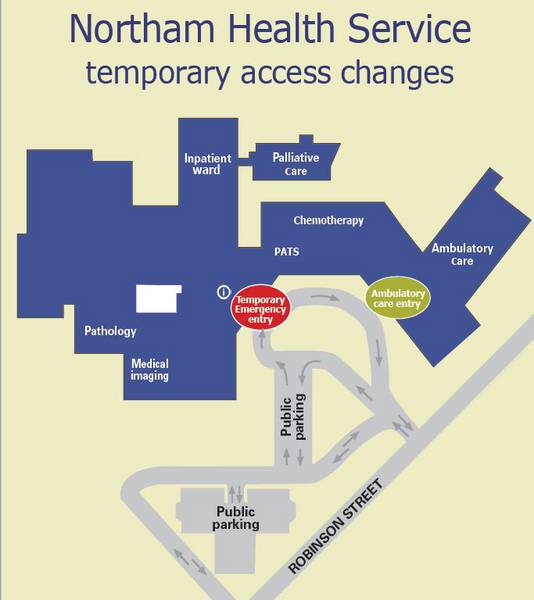 Northam Hospital's temporarily relocated Emergency Department wayfinding map.
Northam Health Service's Emergency Department (ED) will temporarily relocate from 22 December while important maintenance work is carried out.
WA Country Health Service Regional Director – Wheatbelt Rachele Ferrari said that there would be no impact to patient care with the ED operating as normal from its temporary location.
"The maintenance work will take around four weeks," Ms Ferrari said.
"Importantly, we want the community to understand that around-the-clock care is still available through the hospital – just from a different location."
"The new location is fit-for-purpose with same number of bays as the ED as well as seated day chairs, a procedure bay, space for family members and a consulting room."
"Patient safety and care remains at the forefront of all that we do and this temporary arrangement ensures 24/7 emergency care is still available to those who need it."
From 22 December 2020 Wheatbelt residents can access emergency services from the interim location by following the signage.