Telehealth Awareness Week 2020 is here!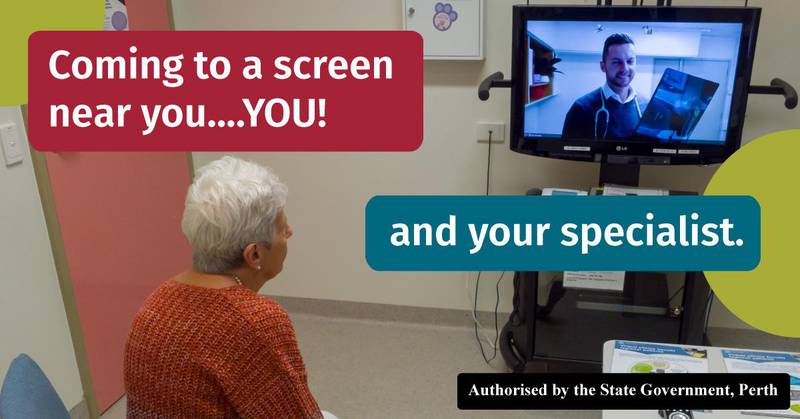 Ask your specialist about having your next appointment via telehealth
This week marks Telehealth Awareness Week (TAW20) where the WA Country Health Service is shining a light on our continued progress in harnessing technology to enable a better, more equitable health system.
Between March and June this year, at the height of the pandemic here in Western Australia, our outpatient telehealth appointments reached over 49,000.
That's an increase of 84 per cent at a time when maintaining health and wellbeing couldn't have been more important.
Speak with your specialist to find out if you are eligible to receive your next appointment by telehealth.
To learn more about our achievements during COVID-19 check out this infographic.
For more information about telehealth visit Healthy WA.