WA Country Health Service celebrates NAIDOC Week 8-15 November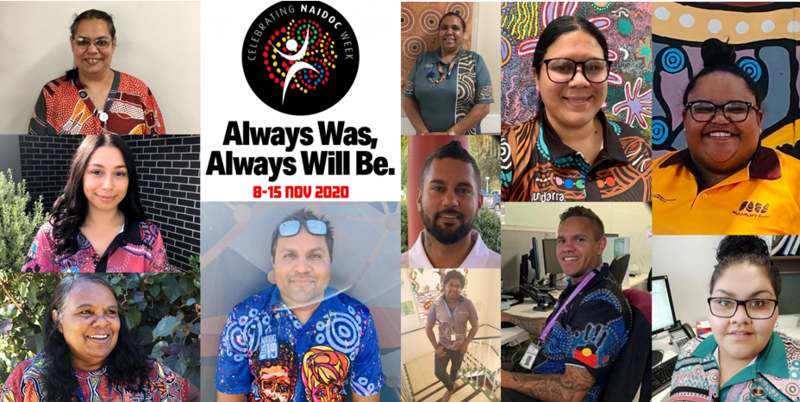 WA Country Health Service (WACHS) is one of the lead agencies charged with improving health outcomes for Aboriginal people and consequently, views NAIDOC Week as an important opportunity to reflect on our achievements and our journey towards those all-important goals.
NAIDOC Week is celebrated every year in Australia to acknowledge the history, culture and achievements of Aboriginal and Torres Strait Islander people.
This year's NAIDOC Week theme is Always was, always will be, recognising Aboriginal and Torres Strait Islander people's ongoing spiritual and cultural connection to the land dating back 65,000 years.
It acknowledges that Aboriginal people were Australia's first explorers, navigators, engineers, farmers, botanists, scientists, diplomats, astronomers and artists.
Extending that theme, it could be said that Aboriginal people were Western Australia's first healthcare workers.
Respecting and strengthening Aboriginal connection to country has become a cornerstone of WACHS's business.
From the design of health facilities, to the expansion of telehealth services into remote Aboriginal communities, to building capacity in our Aboriginal workforce – Aboriginal health is front and centre of WACHS's operations.
This year's NAIDOC Week celebrations look a little different due to COVID-19 safety measures, however, all regional residents are encouraged to find out about events are organised in their local community and join us as we reflect on our shared journey towards improved Aboriginal health.