Additional funding to support redevelopment of Bunbury Hospital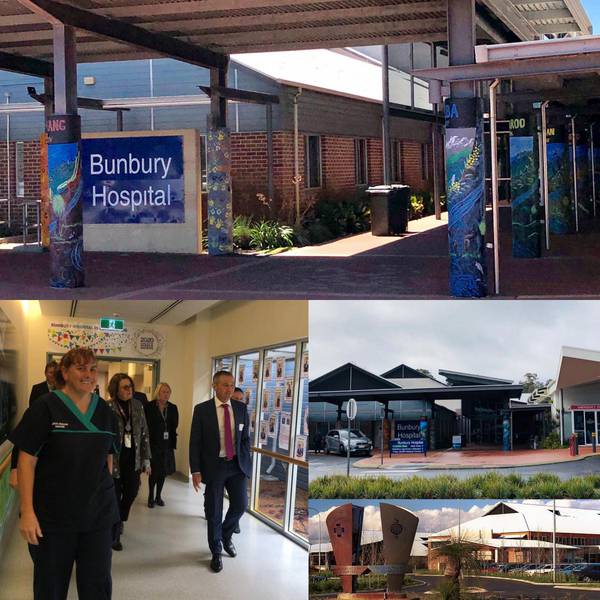 Country Western Australia's busiest healthcare facility, Bunbury Hospital, is set for further redevelopment with an additional commitment of $38 million, bringing the total investment to over $60 million.
The $22.8 million already earmarked will focus on service planning and development in addition to:
• construction of an additional operating theatre
• reconfiguration of the emergency department fast track area
• establishment of an acute medical assessment unit
• implementation of a mental health observation area
• procurement of clinical equipment for the intensive care unit
• increased parking bays for the site
• improved Hospital in the Home and telehealth capabilities at community locations.
The additional funding will focus on priority clinical areas.
South West Regional Director Kerry Winsor said that Bunbury Hospital serviced more than 170,000 residents including high tourist numbers.
"The hospital is essential to the growing South West community and this additional investment will contribute towards a modern facility for local residents," Ms Winsor said.
"We're also working on expanding the hospital car park and this is part of our commitment to improving patient and visitor experience."
Works are expected to be undertaken across several stages, with preliminary works including the expansion of the car park expected to commence this year.