Fight the bite from mosquitoes in the Kimberley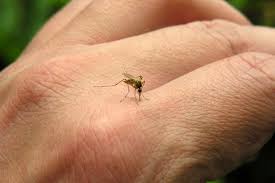 If you live in the Kimberley or have travelled there before you'll know that there's a lot to love, including Broome's beautiful Cable Beach, the incredible camping and fishing in Kununurra and the striking Purnululu National Park. While you're able to visit all of this beauty once again it's important to protect yourself from mosquito bites while in the region.
The WA Country Health Service Regional Director (Kimberley) Bec Smith said that mosquito bites have been linked to serious viruses with the insects in the Kimberley known to be carriers of Murray Valley encephalitis (MVE).
"There are currently no known cures or a vaccine for MVE making effective protection against bites the best prevention," said Ms Smith.
"Should you become ill with fever, drowsiness, headache, stiff neck, nausea and dizziness you should seek medical advice quickly."
Travelers and residents alike are being urged to take precautions to avoid being bitten by mosquitos by:
• avoiding outdoor exposure around dawn and early evening when mosquitoes are most active
• wearing protective clothing (long, loose-fitting, light-coloured) when outdoors
• applying an effective personal repellent containing diethyltoluamide (DEET) or picaridin to exposed skin or clothing and always follow the label instructions
• using mosquito coils and lanterns, and apply barrier sprays containing bifenthrin in patio and outdoor areas around houses
• ensuring insect screens are installed and in good condition on houses and caravans
• using mosquito nets and mosquito-proof tents when camping
• ensuring infants and children are adequately protected against mosquito bites, preferably with suitable clothing, bed nets or other forms of insect screening.
"The Kimberley is still safe to visit so long as you take some simple steps to avoid mosquito bites, particularly when camping, fishing or undertaking any other activity outdoors," added Ms Smith.
For more information about mosquito prevention visit: https://healthywa.wa.gov.au/en/Articles/N_R/Prevent-mosquito-bites-on-holiday-in-Australia