Local Aboriginal business awarded landscaping tender for Kalgoorlie Renal Hostel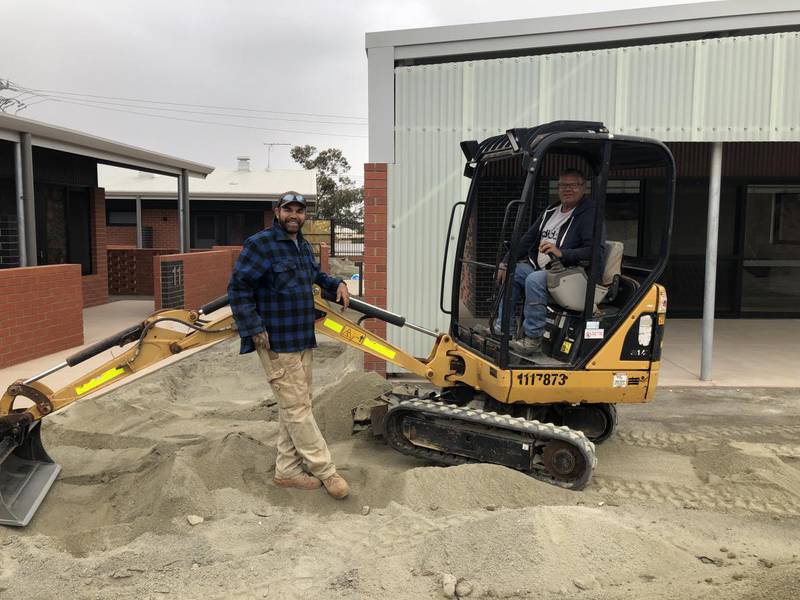 Local Aboriginal business, Yonga Djena, was recently awarded the tender to undertake landscaping and irrigation works at the new Kalgoorlie Renal Hostel.
WA Country Health Service A/Regional Director Peter Tredinnick said landscaping had a positive effect on both patients and staff.
"Studies have shown that viewing landscaping can reduce patient stress and anxiety, contributing to quicker recovery," Mr Tredinnick said.
"Landscaping also provides a much welcomed respite to staff.
"As a local business, the Yonga Djena team will now be able to see first-hand how their work contributes to the wellbeing of the community.
Yonga Djena commenced work on 18 May and has recently completed the project.
Business owner William Hansen said his team was thrilled to have won the tender and be a part of a brand new build.
"We're always looking for opportunities as a new business and this project goes a long way in establishing that, which we are very grateful for," Mr Hansen said.
"We're excited to showcase the completed works that will benefit the community."
The facility has achieved practical completion and will welcome clients later this year.