New Kalgoorlie Renal Hostel set to welcome clients soon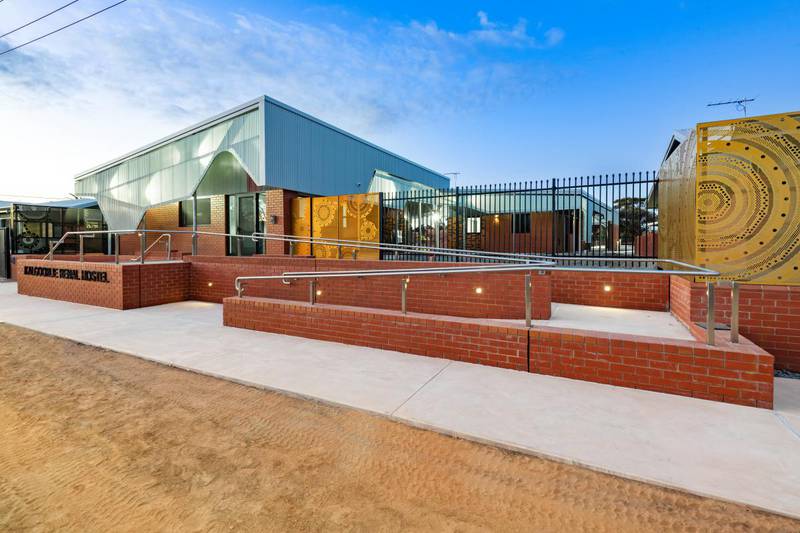 The new Kalgoorlie Renal Hostel
A new 19-bed residential facility will soon be made available to patients undertaking dialysis at the Kalgoorlie Health Campus.
The modern $7.4 million Kalgoorlie Renal Hostel, located in close proximity to the Kalgoorlie Health Campus, has reached practical completion and is expected to welcome clients from September.
It consists of five accommodation blocks and three amenity blocks including a reception, kitchen, dining area, activity room and laundry.
WA Country Health Service A/Regional Director Peter Tredinnick said the hostel will improve health outcomes in the local community.
"Kidney disease is serious and if left untreated, can have devastating effects on patients," Mr Tredinnick said.
"Providing a safe and secure accommodation in a respectful and culturally appropriate setting will encourage more patients to see through their treatment.

"It is important to provide patients with the opportunity to be on country and remain connected to their family and friends."
The hostel will initially be managed by the WA Country Health Service (WACHS) and is expected to service at least 14 different Aboriginal groups by providing culturally appropriate long term, residential accommodation for clients and their carers.
The new Kalgoorlie Renal Hostel is part of the Commonwealth Government's $45.8 million Bringing Renal Dialysis and Services Closer to Home program, with operational costs funded by the WA State Government.
Local Aboriginal business Yonga Djena was recently contracted to complete landscaping works at the facility.