Redevelopment of Newman Health Service a step closer with building contract awarded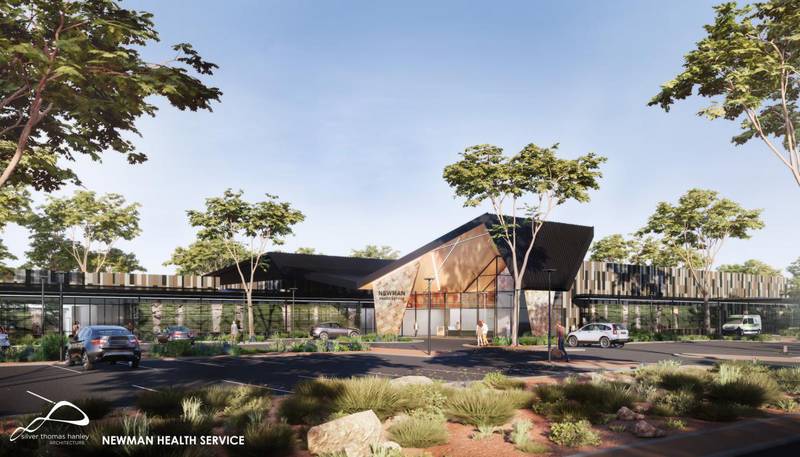 Planned Newman Health Service redevelopment
Newman is set to be home to a state-of-the-art hospital thanks to a $61.4 million redevelopment supported with a $15 million contribution from BHP Iron Ore (BHP).
ADCO Constructions Pty Ltd were today announced as the successful tenderer for the construction of the new Newman Health Service.
The construction, commencing in July, is expected to create more than 300 local jobs with the new, fully integrated health service set to be operational by mid-2023.
The new facility includes twelve inpatient beds, six emergency department bays, two dental chairs and six GP consult spaces. There will also be dedicated rooms for outpatient consults, therapy, medical imaging and pathology.
Other health services such physiotherapy, occupational therapy, speech therapy counselling, community health nursing and mental health will also be housed in the new building.
Regional Director, Margi Faulkner highlighted the technological advantages of the new facility.
"The redevelopment will facilitate the delivery of modern healthcare by supporting access to telehealth services and videoconferencing technology, connecting staff and patients with clinical specialists across the state.
This reduces the need to travel outside the Pilbara region for specialist appointments or ongoing consultations enabling residents to access timely care close to home," Ms Faulkner said.
The existing facility will remain operational throughout construction to ensure the Newman community can continue accessing safe and secure health services throughout the construction.