Stay safe on your quad bike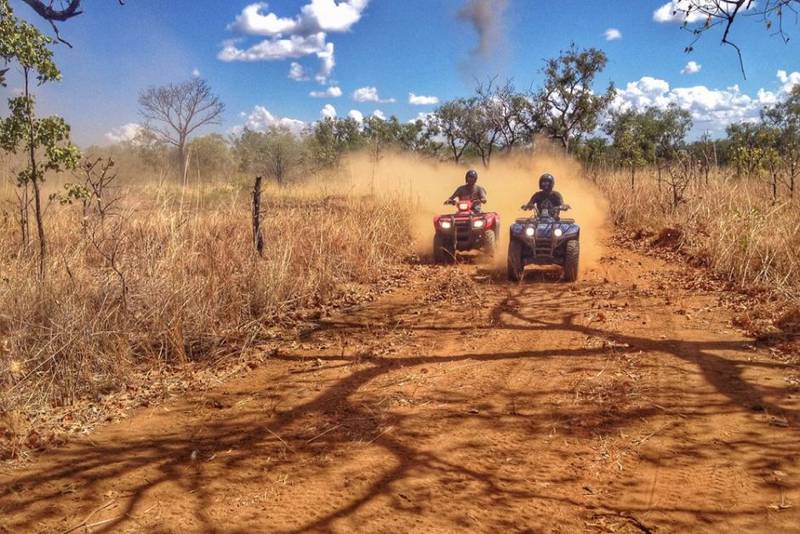 We know there are a lot of quad bike riders across country WA and we want to make sure that they all know how to stay safe and avoid injury.
Quad bike related injuries affect riders who use quad bikes for both work and recreational purposes. However, these injuries are avoidable.
The amount of quad bike related injuries can be reduced by:
• Using personal protection equipment (including a helmet, eye protection, enclosed footwear, high-visibility clothing, hearing protection and safe clothing).
• Undertaking pre-operational checks to ensure the vehicle is safe.
• Only operating equipment that is regularly maintained.
• Riding in pairs.
• Informing others where they plan on traveling and when they expect to return.
• Never operating a quad bike when affected by fatigue, drugs or alcohol.
• Never allowing children under the age of 16 to operate a quad bike designed for adults.
• Never attempting jumps, stunts or tricks.
• Always riding at a safe speed.
• Riding on tracks that you're familiar with.
Remember that quad bikes are not safe to drive on all terrains so make sure to stick to flat ground to reduce your risk of experiencing an injury.
Learn more: https://knowinjury.org.au/wp-content/uploads/sites/4/2019/06/Know-Injury-Quad-Bike-Toolkit.pdf