Drop that smoke video spreads smoke-free message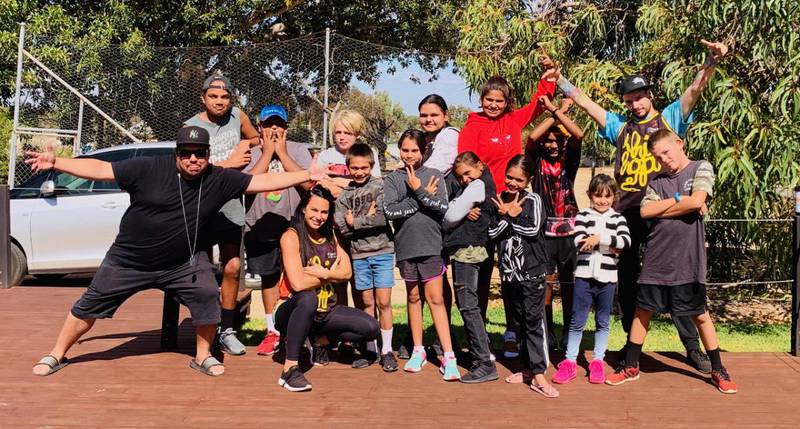 Indigenous Hip Hop Project team.
The Ngamari Free and Indigenous Hip Hop Project teams produced an informative music video over the school holidays earlier this year to spread the message of "drop that smoke" to keep the Wheatbelt smoke-free.
Ngamari Free (smoke free) are tackling the habit of smoking by providing a culturally safe approach to reduce the impact of smoking on the health and wellbeing of all Aboriginal people in the Wheatbelt region.
The goal of the program is to promote and strengthen the Tackling Indigenous Smoking message in order to create a smoke-free future.
The video premiered at the World No Tobacco Day Block Party in Kellerberrin to reinforce the message of being smoke-free.
The video was produced in just three days with a song written and produced along with a music video featuring young locals of the region.
You can watch the video here: https://bit.ly/2VPsyP6
It is also being showcased at community sessions and was recently shown at the Ngamari Free Outdoor Cinema which was on Friday 15 November at 4.30pm at Bernard Park in Northam.
Call Wheatbelt Aboriginal Health Service on 9690 2888 for support to quit.