HEAL program success leads to Health Awards nomination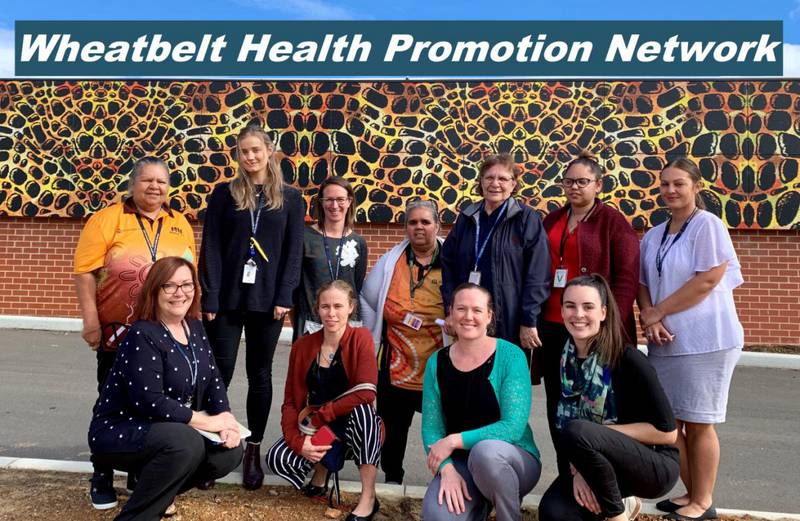 Wheatbelt-based Health Promotion staff.
Following its successful implementation and having made a tangible impact on the health of residents in WA's Wheatbelt, the Healthy Eating Activity Lifestyle (HEAL™) program was nominated for a WA Health Excellence Award.
Promoting preventative health and early intervention, HEAL™ facilitators work with participants over eight weeks to reduce health risk factors of hypertension, high cholesterol, high body mass index or diabetes.
Having a holistic approach to health and wellbeing has had a meaningful impact on locals, who are learning how to regain control of their health with the support of a multidisciplinary health team including health promotion officers, allied health assistants, physiotherapists and dietitians.
HEAL™ has successfully achieved a 76 per cent completion rate, with 96 per cent of participants maintaining long term behaviour change.
Using the nation-wide program developed by the Exercise and Sports Science Australia (ESSA), the HEAL™ program is run by a multidisciplinary health team at the WA Country Health Service who facilitate group education sessions and weekly individually tailored exercises.
Providing a comprehensive approach to health care, health assessments are completed pre-program, at eight weeks, five months and 12 months post program.
The HEAL™ program was implemented in the Wheatbelt following the WACHS Chronic Conditions Prevention and Management Strategy 2015-2020, and the Australian Health Survey, which outlined that the region had some of the highest rates of obesity and chronic disease in Australia.
HEAL™ was chosen as an evidence-informed lifestyle modification program that aims to increase understanding of health, while embedding participants with the skills and confidence to make healthier choices for life.
WA Country Health Service's Manager of the Wheatbelt Public Health Unit Chantelle Jeffery said the nomination demonstrated the importance of early intervention to assist members of our community who have a high risk of suffering from chronic disease.
"The HEAL™ program overall has resulted in improved health and wellbeing of participants, who demonstrated increased physical activity levels and fruit and vegetable intake, and decreased weight, waist circumference and sitting time, this significantly impacts members of our community who have a high risk of suffering ill health from chronic disease.
"The program has also enabled the integration of chronic disease care services, through increased partnerships with other health agencies, community organisations, not-for profits and GPs."
The WA Health Excellence Awards was in Perth on 7 November.
WA Country Health Service had nine finalists across eight project categories.
You can view the complete list of finalists here.