Midwest's world-first mental health project in running for top award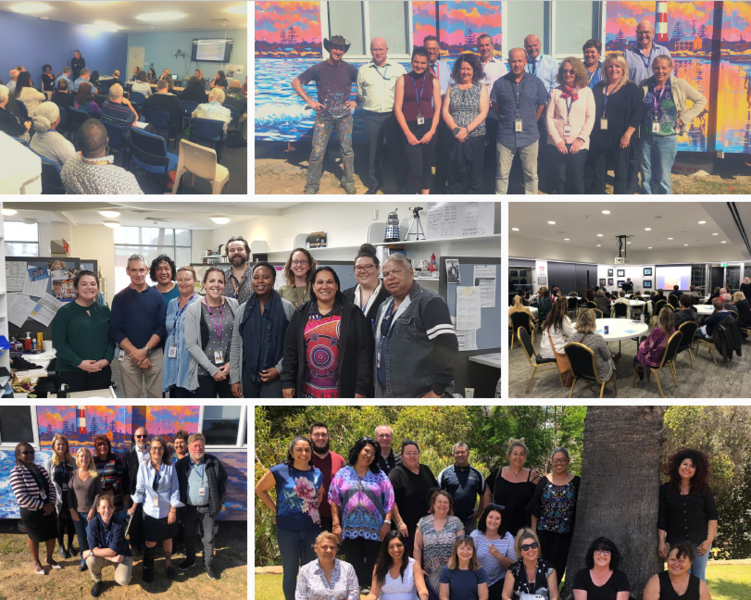 Access, demand and working in partnership are the key drivers in a world-first reform project which is significantly improving mental health services in the Midwest.
The Midwest Mental Health and Community Alcohol and Drug Service Reform Project has radically redesigned the delivery of regional mental health services with huge knock on benefits including quicker access to appropriate treatment for more patients.
The impressive results were acknowledged in this year's WA Health Excellence Awards with a finalist nomination in the Mental Health Commissioner's Award category.
The Midwest is one of the largest health regions in the world covering more than 600,000 kilometres with a population of around 68,000 people.
The reform project combines a new locally developed model of care utilising the Choice and Partnership Approach; a collaborative way of working with service users to enhance effectiveness and user satisfaction with services.
Feedback has been overwhelmingly positive with key results including improved ease of access and more effective, collaborative care.
Midwest Mental Health Service Manager Jamie Robson, said the nomination was a credit to the project team and wider community who worked together to promote service improvements.
"The reform project was initiated in response to concerns about regional consumer access to timely, responsive, flexible and comprehensive treatment and support," Jamie said.
"The radical redesign of the service shows we are now seeing more people, in a shorter timeframe and providing them with collaboratively designed care plans, regardless of whether or not they go on to longer term treatment. There is still a lot of work to do but being a finalist in these awards is a fantastic recognition of the hard work the whole service has put in."
The WA Health Excellence Awards was in Perth on 7 November.
WA Country Health Service had nine finalists across eight project categories.
You can view the complete list of finalists here.