Country clinicians dedicated to reducing illness rates among Aboriginal people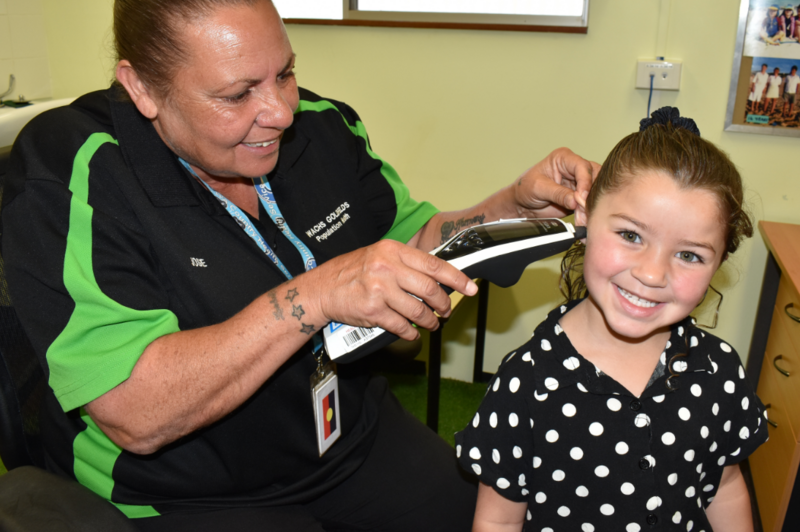 Pina Karnpi and Josie Tymping.
A finalist in the 2019 Health Excellence Awards, the Pina Karnpi Pilot Project aims to reduce instances of ear disease in Aboriginal children by offering ear health screenings at the same time as childhood immunisation.
The data on this program speaks for itself – since inception in late-2017 there have been more than 462 occasions of service among Aboriginal children. 42 per cent of these occasions have produced a Type B result – an indication of middle ear disease that may have gone undiagnosed and untreated otherwise.
Congratulations to our country clinicians for their ongoing commitment to making Aboriginal people feel safe, secure and understood in a healthcare setting.
The WA Health Excellence Awards was in Perth on 7 November.
WA Country Health Service had nine finalists across eight project categories.
You can view the complete list of finalists here.