Digital campaign increases engagement nominated for excellence awards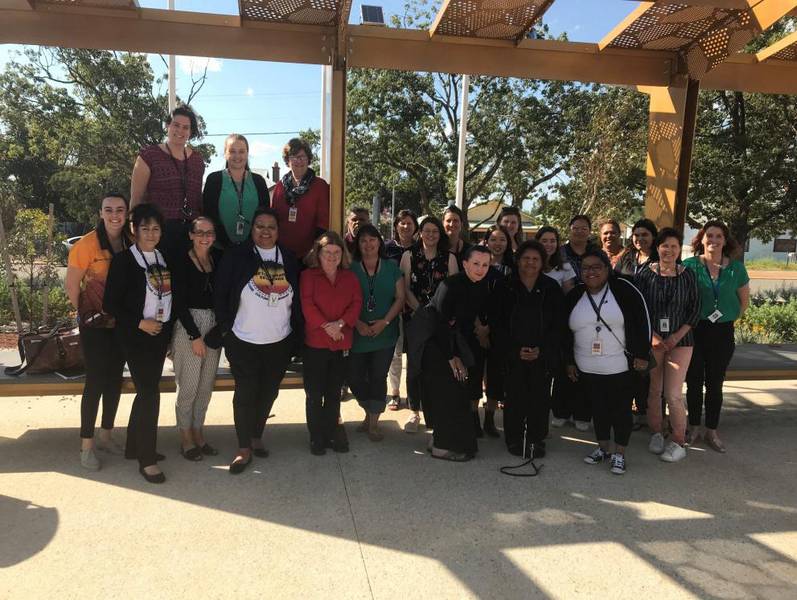 Eastern Wheatbelt Primary Health team.
A digital campaign increasing engagement between health services providers and its regional community was nominated in the WA Health Excellence Awards.
Eastern Wheatbelt Primary Health Service's (EWPHS) Fit for Print campaign was developed to provide consistent information to consumers spread over 12 shires in the region.
The digital newsletter campaign provides information on health services available and on how patients can access them. Since its development the EWPHS has seen an increase in staff engagement and improvements to patient experience.
With a focus on the community, the e-newsletters are tailored to the people they reach building rapport and trust between EWPHS and the community. They also feature staff providing greater understanding of services available.
The digital newsletter's content can be shared to GP waiting room displays, the My Healthy Wheatbelt Facebook page, and in print via 12 community newspapers enables it to reach more people.
With the success of the program in the Eastern Wheatbelt, it is now being implemented in the other Wheatbelt regions creating a standardised approach to localised communications.
Eastern Wheatbelt Primary Health Manager Jacinta Herbert, said that the campaign has helped to provide information to over 10,000 residents spread over a large geographical area.
"Communicating our services to consumers is no longer challenging, through the development of this digital e-newsletter campaign and being able to share the content with other health service providers across the region and in community newspapers in a cost effective way.
"We are now able to provide up to date information to the community via multiple channels that encourages their engagement and understanding of the services we offer and people who provide them."
The WA Health Excellence Awards was in Perth on 7 November.
WA Country Health Service had nine finalists across eight project categories.
You can view the complete list of finalists here.