Care closer to home thanks to donation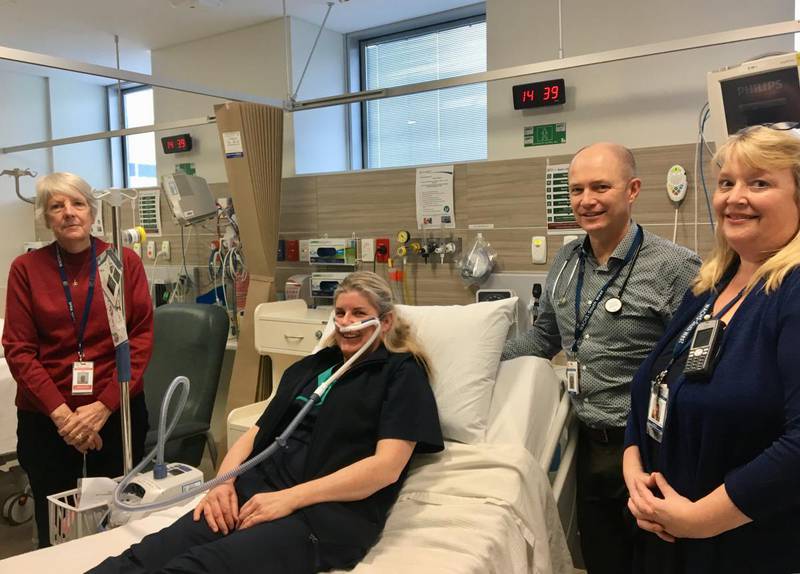 Busselton Health Campus train in using the new high flow nasal oxygen machine.
The Busselton Hospital Auxiliary has continued its generous history of donating by providing the local health campus with a new high flow nasal oxygen machine.
Useful for palliative patients and those living with chronic lung disease, the machine means that more patients will be able to remain in Busselton rather than being transferred to Bunbury.
Jo Moore, Acting Operations Manager at Busselton Health Campus thanked the auxiliary volunteers and said the machine would further support the hospital in being able to offer patient care locally.
"Our overall goal is to reduce the need for patients to be transferred to Bunbury for specialist input," Ms Moore said.
"In addition to the new machine, Bunbury-based physician Dr Chris DeChaneet will now visit the health campus every Monday and alternate Wednesday to support patients with chronic respiratory disease," she added.
Jean Marghant, a spokeswoman for the Busselton Hospital Auxiliary said the group was delighted to be able to support Busselton Health Campus.
"Donating this sort of equipment makes all of our effort worth it," Ms Marghant said.