Celebrating R U OK? Day across country health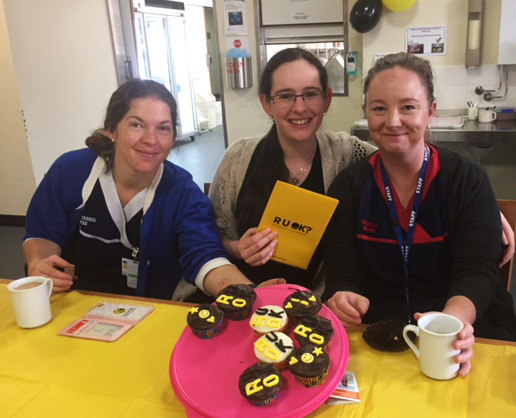 Katanning staff at their R U OK? Day morning tea.
Thursday 13 September marked R U OK? Day – a national day of action that encourages us all to check in with friends, family and workmates to see how they are doing.
Teams across WA Country Health marked the day with colleagues, wearing yellow and making opportunities to connect.
Staying connected and having meaningful conversations is something we can all do. So, if you notice someone who might be struggling – make sure you ask, R U OK?
All WA Country Health Service staff contribute to caring for country Western Australians in one way or another. This commitment to service is remarkable and can only be sustained if we also care for each other.
If you would like to learn more about R U OK? Day and how you can provide support to the people in your life, please visit www.ruok.org.au.