Local students brighten Collie paediatric ward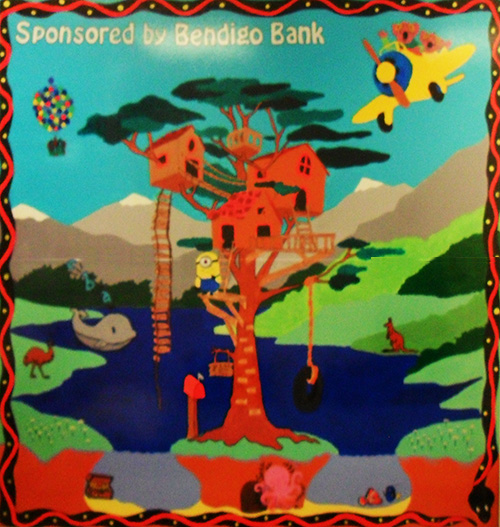 The new child-friendly mural designed by students at Collie Senior High School.
The paediatric ward of Collie Hospital is now home to a large child-friendly mural thanks to a group of Year 8 students at Collie Senior High School.
Funded by Collie Community Bank, a branch of Bendigo Bank, the initiative saw local students design and create artwork intended to act as a distraction for young children undergoing medical care at the hospital.
Collie Nurse Practitioner, Peter Woodman, said most health settings proved scary for young patients and artwork like this helped to break up clinical environments.
"Distraction is a recognised non-pharmacological approach to pain management," Mr Woodman said.
"We're very grateful to Collie Community Bank and the students at Collie Senior High School for helping us to make hospital visits a little less intimidating for Collie Kids," he added.
Jeff Riley, Chairman of Collie Community Bank said the organisation planned to work with the WA Country Health Service on a second mural due for application by the end of 2018.