New surgical services unit the latest improvement at Katanning Health Service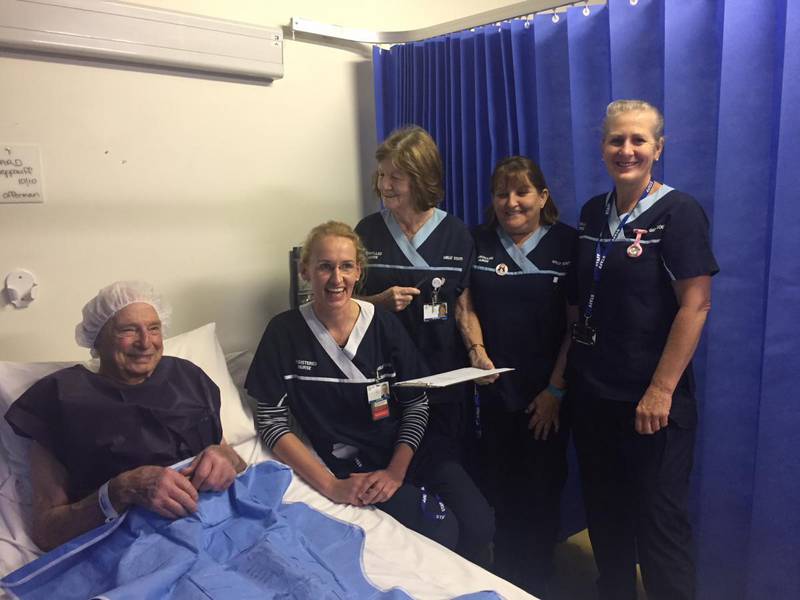 The Katanning surgical services team with patient Edward Hueppauff.
Redevelopment of the Katanning Health Service continues to progress with the opening of a new surgical services unit.
The WA Country Health Service's David Naughton said the unit was the latest addition in a list of improvements at Katanning Health Service along with upgrades to the sterilising department, laundry and morgue.
"This is part of a raft of improvements to the hospital – all set to benefit locals by allowing them to receive care closer to home," Mr Naughton said.
The Katanning Health Service will continue to provide day surgery procedures including: ear, nose and throat; colonoscopy and endoscopy, ophthalmology, dental, anesthetics; and GP minor procedures.
Mr Naughton said building upgrades at the site included telehealth and non-clinical support services, a new state-of-the-art emergency department and a new outpatient and primary care facility.
Mr Naughton added that redevelopment work would continue with the replacement of the roof on the main block as well as further civil works.
The upgrades to Katanning Health Service have been made possible by the Royalties for Regions program.