Partnership improves after-stroke care in Wheatbelt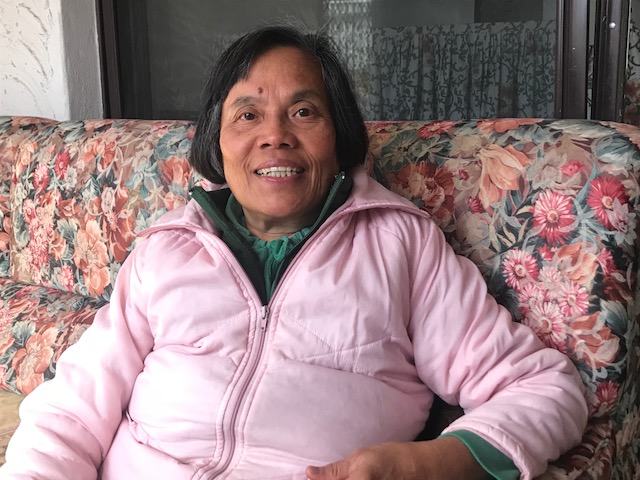 Wheatbelt stroke survivor Neshi Waylor uses telehealth as part of her coordinated follow-up care.
People in the Wheatbelt are set to receive improved support after suffering a stroke thanks to an integrated service run between the WA Country Health Service (WACHS) and the Neurological Council of WA (NCWA).
WACHS Wheatbelt Integrated Strokes Services Coordinator Di Hull said the key to improving post-stroke support for country people was easy access to advice and collaboration between service providers.
Ms Hull said the partnership between the two organisations meant that every stroke patient who returns to the Wheatbelt after acute stroke care in Perth is referred to her. She then coordinates their care needs – regardless of which organisation is delivering the service.
"The partnership between the two services has been in development since 2016 and ensures stroke survivors can access the right services and expertise at the right time," Ms Hull said.
"Clients can also speak to NCWA staff using telehealth on their mobile device, laptop or computer.
"This allows for more frequent follow-up for remote clients, and it's also a way that other health professionals can speak to the client without them having to leave home," she added
Wheatbelt stroke survivor Neshi Waylor said the coordinated support had been wonderful at such a stressful time.
"I was in emotional shock, relying on my husband to take care of my basic needs," Ms Waylor said.
"Di referred me to therapy, to a continence advisor, a social worker, and to the NCWA nurse.
"I am thankful to have a nurse who was also a mother who understood me and shared my tears," she added
Ms Waylor said that Kym from NCWA offered emotional and practical support and also discussed ACAT (Aged Care Assessment Team) and Share and Care services to help plan for the future.
The NCWA Wheatbelt TeleNeurocare Service offers follow-up neurological nursing services to stroke patients by telehealth, allowing the NCWA to reach patients who it ordinarily could not visit and to speak with these patients more often.
Fact File
An estimated 700 people in rural WA suffer from a new stroke every year, with regional Australians 19 per cent more likely to suffer a stroke than those living in metropolitan areas.
WACHS's landmark WA TeleStroke Project includes the Acute TeleStroke Project which uses videoconferencing and phone calls to speed up access for country patients to expert advice and care from stroke specialists in Perth.
Telehealth saved WA country patients from travelling 27.3 million kilometres in 2017 – that's about 12,500 return trips across the Nullarbor, or 35 trips to the moon and back.