Local artists selected for new cancer hostel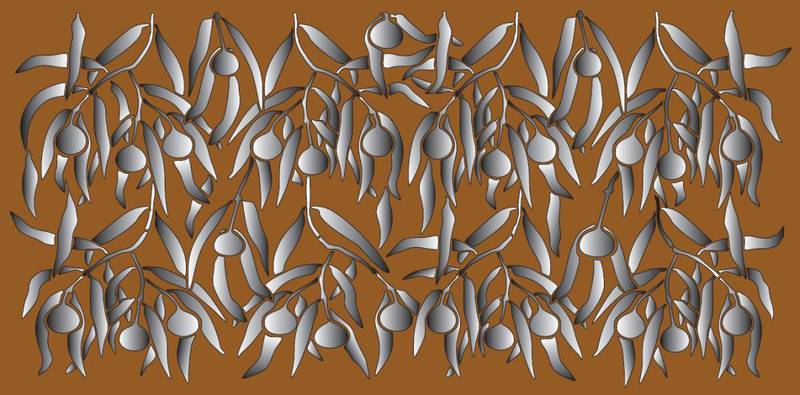 An example of the quandong screening
Five local artists have been selected to provide artwork at the new Midwest Cancer Hostel.
The artwork comprises paintings and photographic canvases which will adorn the walls of the hostel as well as screening to separate the onsite car park and communal garden areas.
The $1.38 million Midwest Cancer Hostel is on track for completion next month and will include seven double rooms providing accommodation for cancer patients and their carers from outlying remote communities, to enable access to cancer treatment and/or specialist cancer services closer to home.
The hostel is being constructed by the WA Country Health Service as part of funding totalling $5.48 million provided by the Australian Government's Health and Hospitals Fund (HHF) which included $4.1 million for the Midwest Cancer Centre that opened in November 2016.
Pictured below is an example of the screening which depicts the unique Australian native fruit – the quandong. (Acknowledge: Ms Rose Holdaway)
Quandongs were once prolific in the Geraldton area including behind the Geraldton Health Campus.
Quandongs were used as both a food source and medicinal aid for local Yamatji people in times past. The ripe, red quandong fruits would be eaten raw or dried for later use. Some local families still gather quandongs for jam making.
The artists selected are: Janeen Horne, Rachel Weaver, Rose Holdaway, Andrew Binsiar and Graeme Gibbons.
WACHS media contact: Clare Paterson, Senior Communications Coordinator. 9223 8754