Midwest Cancer Hostel officially opened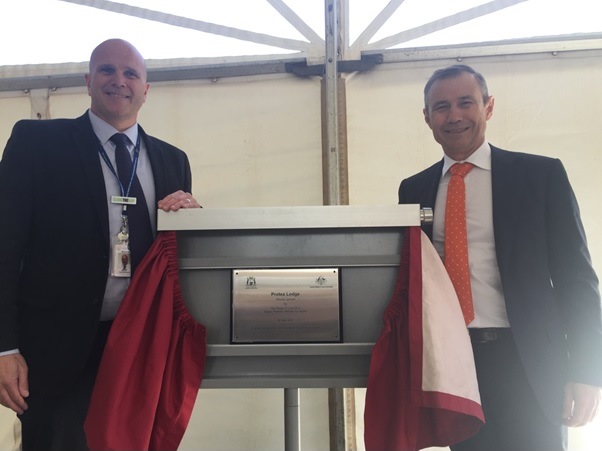 Minister for Health Roger Cook (right) unveils the plaque at the new Protea Lodge along with Midwest Regional Director Jeff Calver
Health Minister Roger Cook today officially opened the Protea Lodge hostel which is ideally located - adjacent to the Midwest Cancer Centre.
The new hostel makes it easier for patients to attend appointments and be treated closer to home where they have the support of their family and friends.
To read more visit the Minister's website.