Midwest artists canvassed for public art program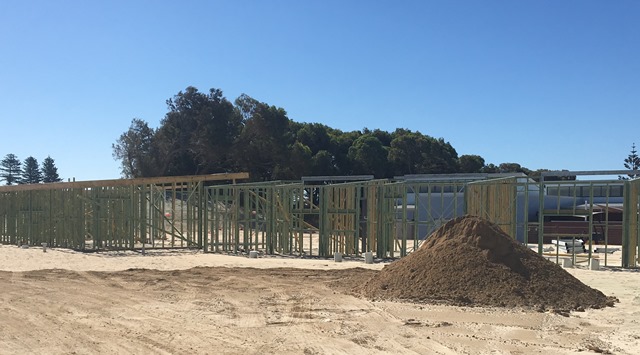 Artists are being sought for the new Midwest Cancer Hostel
Local artists are being canvassed for a special public art program at the new Midwest Cancer Hostel.
Expressions of interest are being sought from artists in the Geraldton or Murchison area who are experienced in delivering public art projects.
The commissions will be awarded to an individual artist, several individual artists, a team of artists or a combination of these.
Redevelopment project officer Lynne Nanini said the 2D artwork should explore the theme 'home away from home' and will be displayed in each of the seven accommodation rooms located in the new hostel.
"There is also a possibility that the artwork or elements of the design will be replicated and transposed and stencilled on wooden screening separating the onsite carpark and communal garden area," said Lynne.
Expressions of interest close at 4pm on Monday 19 March 2018.
For more information contact Lynne Nanini Redevelopment Project Officer – WA Country Health Service Midwest Lynne.Nanini@health.wa.gov.au Phone: (08) 9956 8696 Mob: 0427 106 963.
Geraldton-based Crothers Construction Pty Ltd won the tender for construction of the Midwest Cancer Hostel which is on track for completion in 2018.
The $1.38 million Midwest Cancer Hostel is funded through the Commonwealth Health and Hospitals Fund (HHF).
WACHS media contact: Clare Paterson - 6145 4167