Warren Health Service opening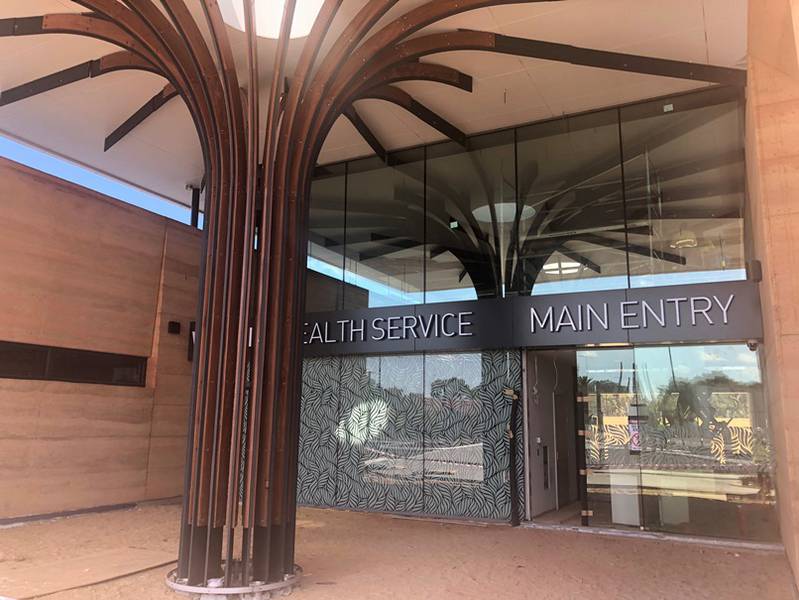 Entrance to the new Warren Health Service
The WA Country Health Service's (WACHS) greatly anticipated, state-of-the-art $37.6 million Warren Health Service is undergoing a staged opening from next week.
More than 500 people including staff and community members registered their interest to attend tours of the new health service before it opened.
"We had an outstanding response to our sneak peek tours on the 8th and 13th of June," said WACHS-South West Acting District Manager Warren, Sally Towie.
"We had representatives from St John Ambulance WA, the local Shire, Department of Fire and Emergency Services, Department of Children and Family Services and WA Police to name just a few.
"There were also Aboriginal elders, hospital staff, members of the District Health Advisory Council as well as the local community.
"Everyone was thankful for the opportunity to tour the hospital and feedback was very positive, most people said it was amazing and much bigger than they realised.
"They also thought the ambience was restful and enjoyed the warmth of the hospital which has controlled air.
"They liked the rammed-earth walls, the inpatient rooms and the amount of light that filters into the hospital."
The first section of the new hospital to open on Monday 18 June will be Ambulatory Care, where outpatients will attend booked appointments. Pathwest will open the following day on Tuesday 19 June.
The emergency department at the old Warren District Hospital will stay open until 7am on 25 June at which point it will close and the new emergency department at Warren Health Service will open.
On the same day all inpatients will be transferred to the new hospital and next of kin will be notified.
The Warren Health Service is located next door to the Warren District Hospital at 16 Hospital Avenue, Manjimup. Phone and fax numbers will change on June 25. The new phone number will be 9772 5100 and the new fax will be 9772 5109.
The $37.6 million Warren Health Service is part of a $300 million capital works program delivered by the WA Country Health Service to improve hospitals in 37 towns across the Wheatbelt, Great Southern, Midwest and South West.