A new era in healthcare at Harvey Health Service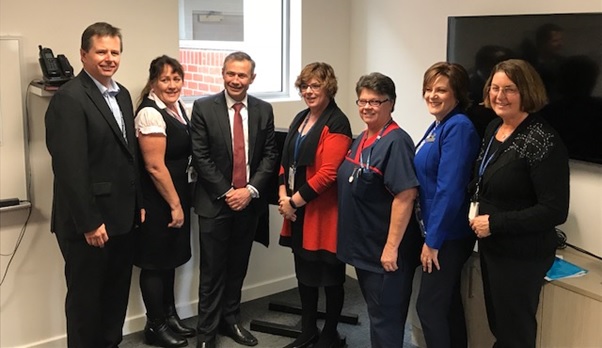 Jeremy Higgins Operations Manager Inland, Larene Hayward Clinical Nurse Manager, Hon Roger Cook MLA Minister for Health, Lucy Murphy A/District Manager, Janice Uren Clinical Nurse, Robyn Clarke MLA Member for Murray-Wellington and Kerry Winsor Regional Director WACHS South West.
Harvey Health Service is enhancing the delivery of healthcare to the local community, and improving working conditions for staff, with the completion of a $13 million redevelopment. To view the full media statement visit the Ministerial website.