Birth of new maternity facility at Karratha Health Campus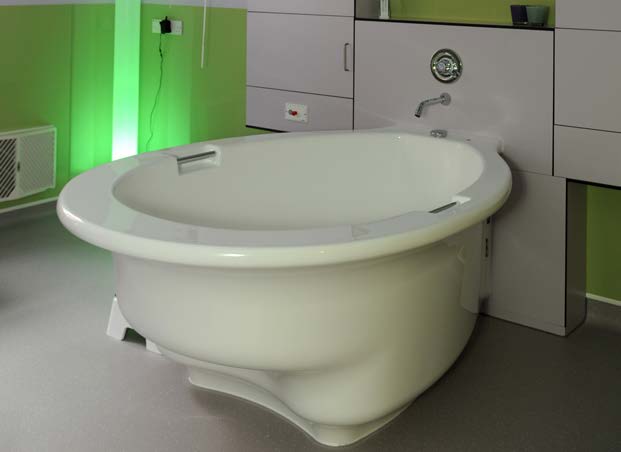 An example of the two maternity baths set for the new Karratha Health Campus
Expectant mothers and newborn babies will be treated to state-of-the-art maternity facilities when the new Karratha Health Campus opens its doors.
The maternity service, on the first floor of the new campus, will feature two birthing suites and six single inpatient bedrooms allowing for greater privacy.
Clinical lead Monica Seth said the new maternity wing will include a thoughtful mix of smart design and top-class medical equipment, with slightly larger than normal single rooms to allow for the built in baby baths.
"We want our new parents to be as comfortable and relaxed as possible, and the new birthing suites will have space, light and privacy as well as the most modern equipment and technology at hand," said Monica.
Each birthing room has also been designed with a deep bath for water immersion during labour as well as fully equipped ensuites.

The baths are being shipped from England and are specifically designed to assist with pain relief during labour.
"Relaxing in a deep pool of warm water can be a wonderful aid in labour," said Monica.
The rooms have also been planned with a family focus. This has been achieved by identifying an area within the birth room that allows space for family and support people to stay.
Monica said the local maternity team is very excited about the new birthing unit.
"We support new parents in their birthing choices at our current facility and we are thrilled that we will be able to offer local families maternity care in some of the newest facilities in Australia when we move into the campus," she said.
Karratha sees around 300 births each year, with a small number of these – around 10 per cent – transferring to Port Hedland or Perth for clinical safety reasons to ensure the best outcome for both mum and baby.
Media enquiries: Clare Paterson on 6145 4167 or clare.paterson@health.wa.gov.au