Building a solid foundation for Pingelly Health Centre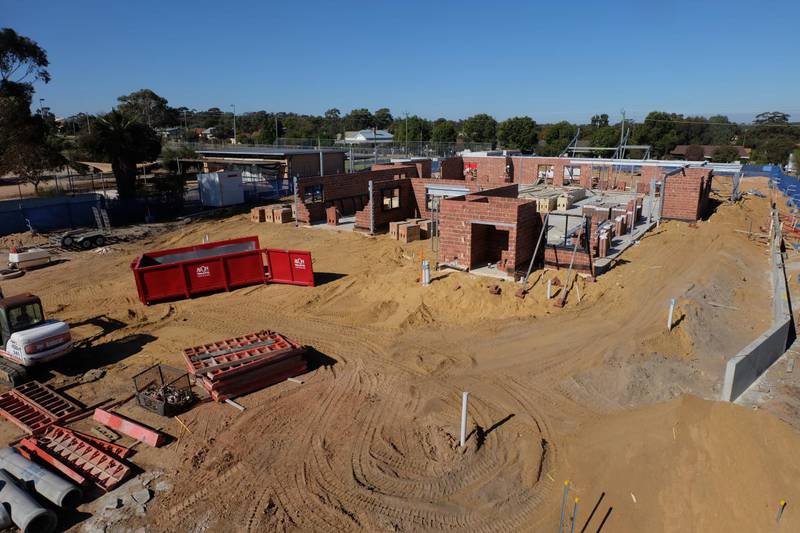 Construction progress at Pingelly Health Centre
The $8.8 million Pingelly Health Centre is becoming a reality as builders BGC Constructions lay the concrete slab for the innovative new centre that will replace Pingelly Hospital.
WA Country Health Service Wheatbelt Regional Director Sean Conlan said the new build was being undertaken as part of the Southern Inland Health Initiative, which includes a $300 million capital works program to improve hospital infrastructure in 37 towns across the Wheatbelt, Great Southern, Midwest and South West. The goal of the capital works program was to ensure these facilities continue to be equipped to deliver contemporary models of care now and in the future.
"The focus of the new centre will be on promoting good health, the prevention and early detection of illness and the management of chronic disease," he said.
"The Pingelly Health Centre will provide enhanced primary and community care facilities as well as 24/7 emergency care.
"The centre will include an emergency department, ambulance bay, Emergency Telehealth Service videoconferencing facilities, general practice consultation rooms and treatment spaces."
Since the build began at the end of last year the ground works have been completed, services including power and plumbing have been laid, footings and concrete slabs finished and walls have begun to go up.
The Southern Inland Health Initiative's capital works program is more extensive and complex than any project previously undertaken by the WA Country Health Service.
The Pingelly Health Centre is expected to be completed by early 2018.