Esperance Health Campus operating theatre treats record number of patients in 2018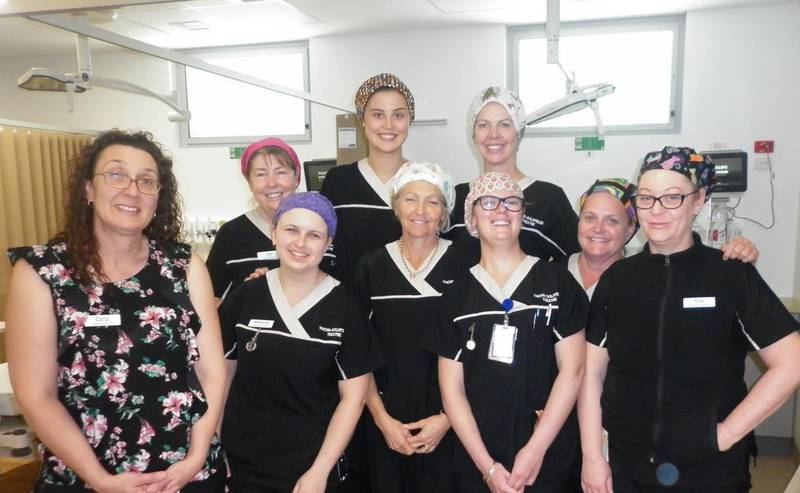 [Left to Right] Carol Scott, Michelle Hackett, Janet Tyrrell, Lawren Staunton, Elle Duncan, Jen Ryan, Grace Parker, De-arne Bennier and Kerrie Hart.
A record breaking number of patients received treatment at the Esperance Health Campus operating theatre in 2018.
The operating team completed more than 1000 elective and emergency procedures last year, an increase of 145 procedures compared to the previous year.
The WA Country Health Service A/Regional Director (Goldfields) Carol Erlank said that she's proud of what the team has achieved in the new theatre less than three years on from its first procedure in March 2016.
"Esperance Health Campus' new and expanded facilities are being put to good use with 1045 procedures in 2018 alone," she said.
Ms Erlank said that having two theatres at the Health Campus has enabled the second theatre to be opened for emergency caesareans when required.
"It means so much to people in the community to have access to quality health care closer to home and I'm proud that the Esperance team are helping to deliver that care," she added.
The most common procedures performed in the Esperance Health Campus operating theatre are gastroenterology scopes, such as colonoscopies and endoscopies, and cataract surgeries.
The expansion of surgical services and state of the art operating theatre was part of a $31.1 million redevelopment.