Geraldton doctor recognised at Country Doctors' Awards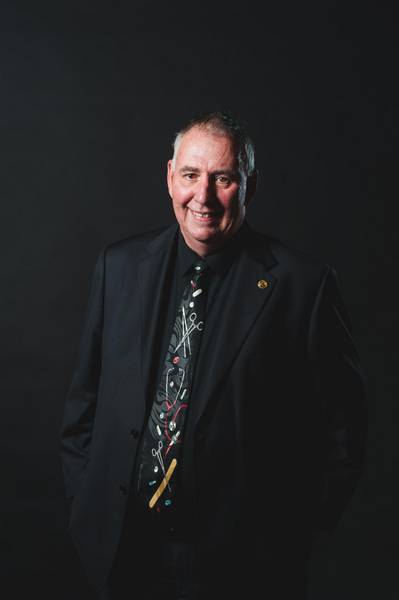 A Geraldton-based doctor has received the prestigious Chairmans' Award at the 2019 WA Country Doctors' Awards.
Dr Ian Taylor from Panaceum was recognised as the most outstanding rural general practitioner providing obstetric and anaesthetic care, receiving the GP Proceduralist of the Year category award and the overall Chairmans' Award.
Moving to Geraldton with his young family in 1984 for 'a few years' Dr Taylor still calls the town home.
Rural Health West Chief Executive Tim Shackleton said Dr Taylor has improved access for local patients providing a procedural GP service to the hospital for more than 20 years and contributing to regular theatre lists.
"Dr Taylor has been recognised for his excellent clinical skills and the contribution he has made to the sustainability of obstetrics and anaesthetics in the region.
"Dr Taylor's services have ensured many residents can access the care they need close to home, in particular women choosing to give birth at Geraldton Health Campus."
In fact, Dr Taylor has been in obstetrics for so long that he is now delivering the babies of former babies.
Since 2008 Dr Taylor has been Chairman of the Medical Advisory Committee and is a member of the Midwest GP Network. He is very committed to the Midwest region and is actively involved in the Geraldton community.
Dr Taylor's clinical practice Panaceum is the most significant feeder of GPOs and GPAs into Geraldton, where services continue to thrive, largely due to the active promotion, support and advocacy of Dr Taylor.
WA Country Health Service Chief Executive Jeff Moffet said Dr Taylor plays an important role in providing specialist services to the local community.
"Dr Taylor is a skilled clinician who is passionate about the delivery of safe services," Mr Moffet said.
"As a rural specialist GP, Dr Taylor provides a greater continuity of care for his patients who also benefit from his wider skill set which is important in a rural setting.
"I'm extremely honoured to present Dr Taylor with this award."
The GP Proceduralist of the Year award was sponsored by the Rural Clinical School of WA, the University of WA and the University of Notre Dame and was presented to Dr Taylor at a ceremony in Perth.
Several other local doctors received long-service awards at the ceremony.
Doctors Thomas Buckley, Raymond Cockerill and Aubrey Francis were each recognised for 40 years of service to rural medicine, with Dr Katherine Templeman receiving a 20-year service award.