Goldfields doctor takes out medical leadership award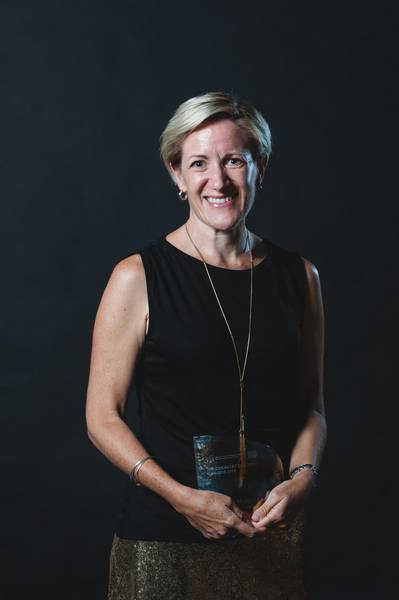 A long-time Goldfields doctor has won the Medical Leadership category at the WA Country Doctors' Awards.
Dr Clare Huppatz was recognised for her work as the public health physician for the Goldfields, with a passion for driving change and results to create better health outcomes for local communities.
WA Country Health Service Chief Executive Jeff Moffet said Dr Huppatz was an incredible advocate for country patients and extremely deserving of the medical leadership award.
"Dr Huppatz was an integral member of the award-winning WA Trachoma Program which is working to eradicate an infectious eye disease that can lead to blindness," Mr Moffet said.
"She was also instrumental in the planning and implementation of a response to an outbreak of Meningococcal W in Kalgoorlie in late 2016, which saw more than 3500 children vaccinated in two weeks.
"I'm pleased to see that Dr Huppatz's leadership and drive to improve access to primary care services has been recognised through this award," he added.
Rural Health West Chief Executive Tim Shackleton said the work of Dr Huppatz would leave a lasting and positive effect.
"I am extremely honoured to recognise Dr Huppatz with this award.
"Her dedication to eliminating disease and improving health, particularly in our most vulnerable patients, is helping to 'close the gap' and ensure that distance is no obstacle to accessing the best healthcare," he said.
The Medical Leadership award was sponsored by Wesfarmers and was presented to Dr Huppatz at a ceremony in Perth.
Wiluna-based Dr Toby McLeay was also recognised at the awards for 20 years of service to rural medicine.
Dr McLeay has worked for the Ngangganawili Aboriginal Health Service since 2000 and previously worked in Aboriginal health in the Pilbara.