HEALTH ALERT: Severe tropical cyclone Veronica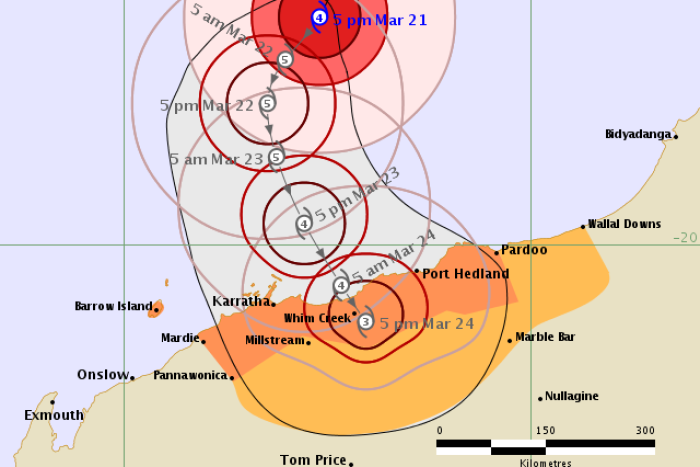 The WA Country Health Service has confirmed the appropriate procedures are in place at Karratha and Hedland Health Campuses as well as Onslow Health Service to see service delivery continue throughout a cyclone.
Given the hospitals are located within one of the most severe cyclonic wind regions in Australia, the facilities are fully compliant under Region D Terrain and all structures are designed and certified in accordance with the Building Code of Australia.
With a real focus on preparedness, the WA Country Health Service has already addressed:
Staffing
Supplies – medical, food, pharmaceuticals
Establishing plans for high risk patients
Once the facilities move to a yellow alert, emergency department services and inpatient care will continue, however all outpatient hospital, allied health and nursing appointments will be cancelled.
Once a red alert is notified, Karratha and Hedland Health Campus emergency departments will continue to operate, as will Onslow Health Service, while Roebourne Hospital will be closed. The facility will be reopened once the red alert is lifted.
The WA Country Health Service advises that anyone with a pre-existing medical condition should be prepared and have a cyclone emergency plan – including sufficient medication.
If you are sick during a red alert, call health direct or 000 in case of emergency.