Donation from the Hospital Auxiliary supporting patients at Warren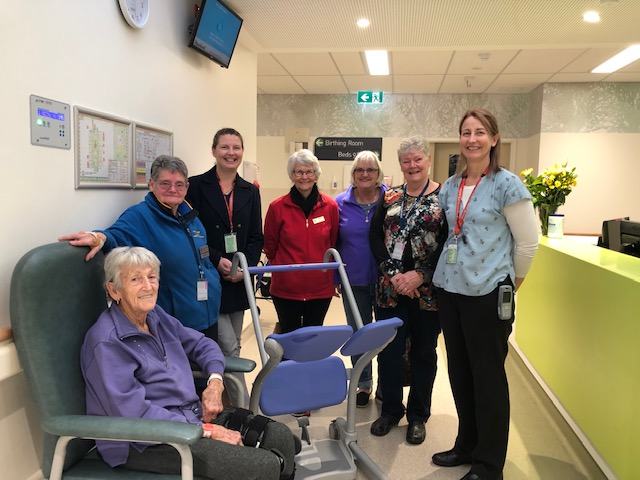 Staff at the Warren Health Service are delighted with the latest donation from the Hospital Auxiliary.
A 'steady Sara' was recently purchased, thanks to the Hospital Auxiliary, for use on the general ward to help staff move patients around with greater ease and safety.
Acting District Manager for the Warren District Jodie Omodei said staff were enormously grateful for the ongoing support from the Warren Health Service Hospital Auxiliary.
"The fact we now have two 'steady Saras' available provides patients with improved mobility and reduced wait times for care, particularly at our high demand times," said Mrs Omodei.
"The donation is also a lovely sign of community support for the valuable work our staff do in caring for patients."
Mrs Omodei said the Warren Hospital Auxiliary team, is made up of approximately 12 community members, most of whom are long term members.
The Warren Hospital Auxilary raises funds through mobile trolley sales within the Health Service and raffles and cake stalls held in town.
"We are fortunate to have such dedicated and hard-working members on our Hospital Auxiliary who provide excellent support to our staff and patients," said Mrs Omodei.