Opportunity to have your say on mental health, alcohol and drug strategy for the South West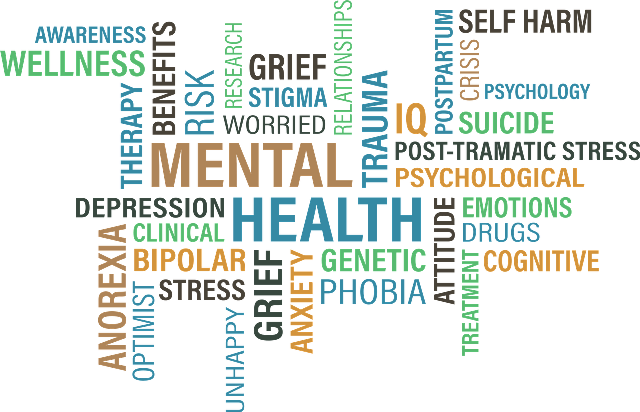 Word chart associated with Mental Health
Community input at a series of upcoming forums will be vital to the development of a new regional mental health, alcohol and other drug (AOD) strategy according to a WA Country Health Service (WACHS) spokesperson.
Manager of South West Mental Health for WACHS Debbie Easther said that 15 forums to be held across the region were part of an exciting, new coordinated approach to mental health and alcohol and other drug services.
Mrs Easther said the aim of the strategy was to ensure all available services were best targeting the needs of local communities.
The forums, funded by WACHS in partnership with WA Primary Health Alliance, are the first of their kind in WA and will include widespread consultation with local communities including consumers, carers, general practitioners and other local service providers involved in mental health, alcohol and other drugs
"This is a great opportunity to be part of the development of a strategy for local communities of greater Bunbury (including Harvey, Collie and Donnybrook), Coastal and Warren Blackwood.
"We are keen to hear from as many people as possible so we strongly encourage anyone with an interest in or experience of mental health, alcohol and other drugs to attend these forums," said Mrs Easther.
Separate forums will be held for different groups including 'mother and child', youth, adult, older adult and local Aboriginal communities to identify the specific needs of these groups.
The first forum will be held in Bunbury on May 14 and 15. Details below:
| | | | |
| --- | --- | --- | --- |
| | Bunbury May 14 | Busselton May 21 | Manjimup May 28 |
| Older Adult | 2:30 | 2:30pm | 2:30pm |
| Adult | 5:30pm | 5:30pm | 5:30pm |
| | Bunbury May 15 | Busselton May 22 | Manjimup May 29 |
| Child and maternal | 9:00am | 9:00am | 9:00am |
| Aboriginal | 12:00pm | 12:00pm | 12:00pm |
| Youth | 2:45pm | 2:45pm | 2:45pm |
Venues: Bunbury: Bunbury Dolphin Discovery Centre, Lot 556 Koombana Dr, Bunbury WA 6230 Busselton: - Abbey Beach Resort, 595 Bussell Highway, Busselton Western Australia 6280 Manjimup: Manjimup Wellness & Respite Community Centre, 1A Edward Street, Manjimup WA 6258
To register for the forums please phone 97812373 or email Kerlinda.forrest@health.wa.gov.au