Speech and other services at Warren highly recommended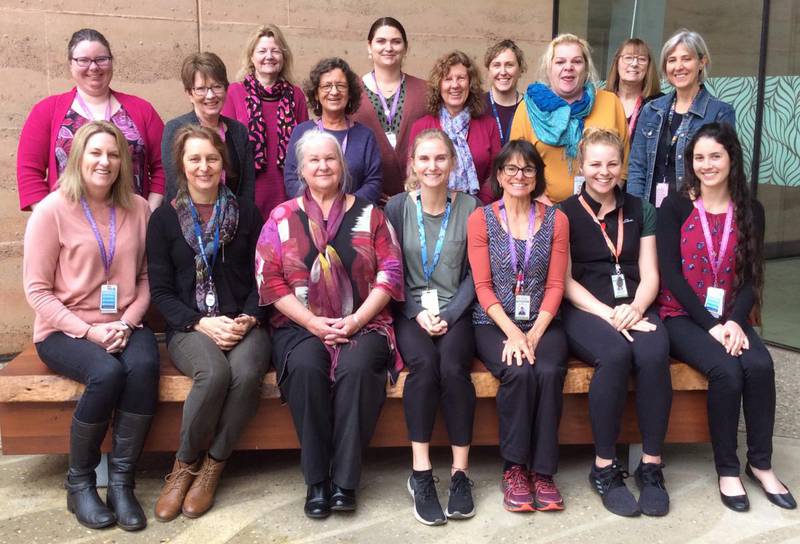 The Allied Health team at Warren Health Campus
A Manjimup Mum has heaped praise on the WA Country Health Service's allied health team at Warren Health Service.
Brooke Carpanoni said her four-year-old son Brody, who has been visiting speech therapists and other health professionals at Warren for the past two years, was benefiting enormously from the service.
"Everybody is just so patient and kind," said Ms Carpanoni.
"I'd highly recommend the fabulous services on offer to anyone - Brody is so comfortable and calm with the staff, that he actually looks forward to our visits.
"He enjoys practicing the games we learn and overall it motivates him to talk more, which is fantastic," she added.
Since Allied Health and Community Services were brought together under one roof, Ms Carpanoni said Brody had benefited from the closer connection and collaboration between staff from different departments.
"Visiting the staff at Warren has not only helped Brody with his progress at school but it has also helped me support his speech development," she said.
Speech pathology, physiotherapy, occupational therapy, dietetics, social work, podiatry, gym, gerontology and child development are among the services that operate within Allied Health Department at Warren.
Heather Dixon, Allied Health Manager at Warren said the positive feedback reflected the excellent care provided by the WA Country Health Service.
"Our multi-disciplinary approach means we provide the best possible care to our clients because we can adapt our services to suit them and it's far easier for our clients to move from one area to another," she said.
"We have purpose-built facilities that are designed to make everything easier for our clients, so it's fantastic to see clients like Brody benefiting so much from the services we offer," she added.
Anyone interested in finding out more about these services can phone 9772 5100.