TEAM KIDS training – an 'amazing' way to help develop healthier families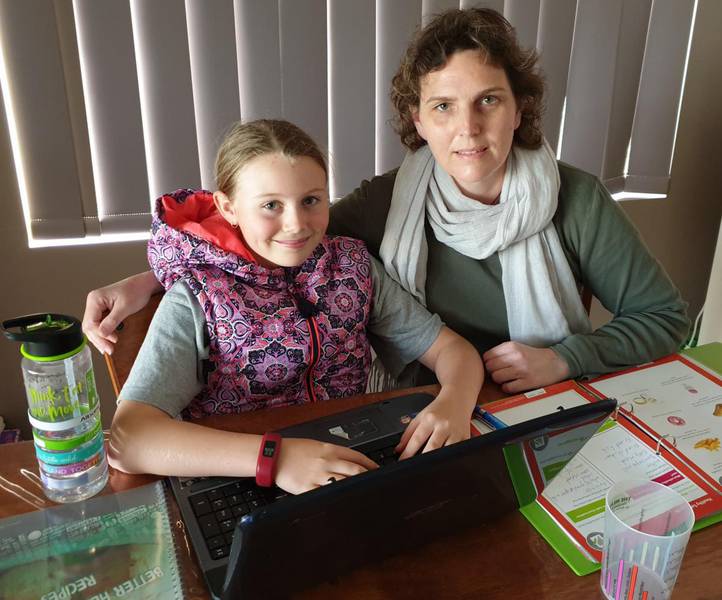 Miriam and her daughter Emily can't speak highly enough of the TEAM KIDS program
An online health training program for families has received a strong endorsement from an Albany mother and daughter.
Miriam Little and her 10 year old daughter Emily completed the 10 week online 'TEAM KIDS' program after Miriam heard about the program through her daughter's school.
WA Country Health Service Population Health Program Manager Kate Hawkings said while this evidence based program had been delivered face to face in the Perth metropolitan area for a number of years with good results, the aim of the online program was to make it accessible to country families.
The program has been offered in all country regions of WA during term two and three as part of a trial.
Mrs Little said completing the online module with her daughter, which involved regular challenges and dialling into weekly counselling sessions with their personal coach, was 'the most amazing thing'.
"I had some health concerns before we started and I was keen to instil healthy eating habits in my daughter before she became a teen," said Mrs Little.
"For example learning about the importance of portion control and alternatives to processed foods were some of the practical tools I gained through the course."
Mrs Little also liked how the program covered other aspects of achieving a healthier lifestyle such as being more physically active which Emily could monitor with the activity tracker provided as part of the package.
"My daughter loved being part of this program and was very enthusiastic and excited as we worked through the modules together.
"I found the course gave me support and encouragement to try new things at home and educate the whole family about how to make healthier food choices."
Mrs Little said the coach was a good 'reality check' who kept them both honest about their progress each week and being part of a closed Facebook group with other families was also a source of motivation.
'We were so well equipped with resources, the weekly challenges were fun and at the end of the program I felt so much more confident about what changes I needed to make to achieve a healthier lifestyle for our family.
"I would highly recommend this program to other families in regional WA," said Mrs Little. TEAM KIDS is part of the Healthy Country Kids Strategy which aims to help children in country WA improve their overall health, development and wellbeing. To find out more about the TEAM KIDS program visit www.betterhealthprogram.org