Kununurra residents set to get greater mental health support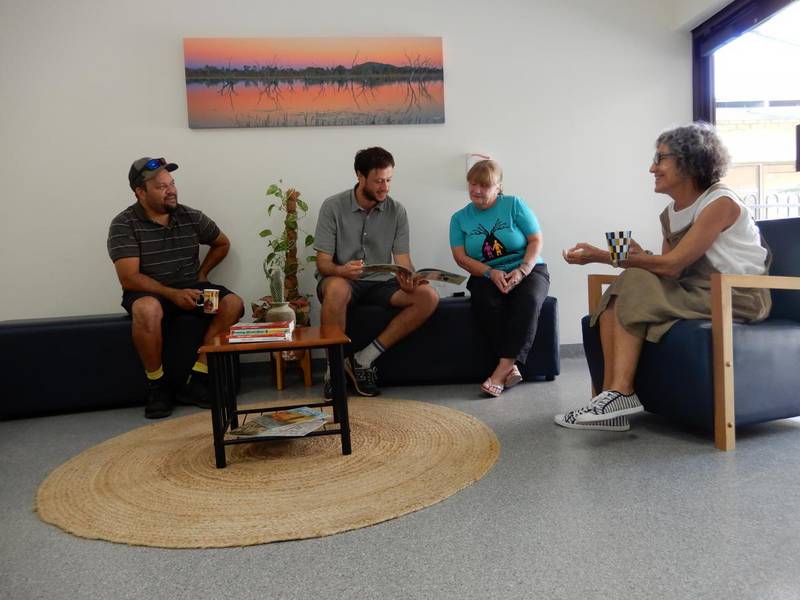 Clinical Lead Jane Beckmann, Project Officer Nathan Vadnjal and Peer Support Workers Shaun Cox and Catie Gadsdon who will be staffing the service
Kununurra residents will soon be able to seek high quality, person-centred mental health care with the opening of The Safe Place in the region in mid-February.
Located at the Kununurra Hospital, The Safe Place will operate alongside the emergency department.
The Safe Place will focus on early intervention, distress management and problem-solving support for patients not requiring intensive clinical and medical support.
The WA Country Health Service Regional Director Kimberley, Bec Smith said that The Safe Place will be staffed by professionals and peer workers who have real-life experiences to share.
"By sharing their experiences either with mental illness or having to care for someone with mental illness, staff will be able to form a connection with patients that can lead to better health outcomes for our patients," she said.
"The service will also provide a comforting, private and culturally safe environment that will further enhance the social and emotional wellbeing of our local residents."
The Safe Place will commence mid-February and will operate Wednesday to Friday from 4.30pm to 9.30pm and Saturday from 3pm to 8pm.