Forward works tender awarded for redevelopment of Collie Health Service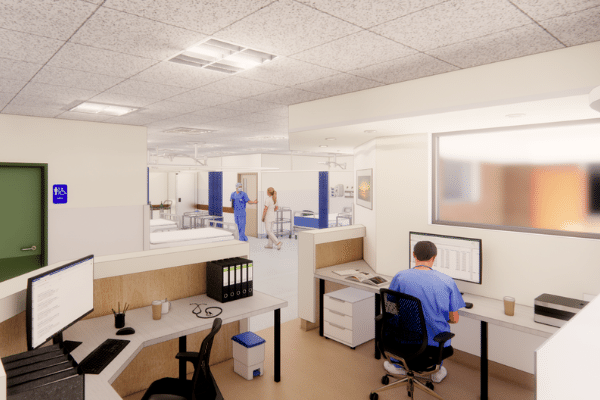 An artist's impression of the completed redevelopment.
The $12.2 million redevelopment of the Collie Health Service has reached an important milestone with the tender for forward works awarded to Devlyn Construction.
The forward works package includes refurbishment and relocation of some outpatient service areas and a communications room to make way for the redevelopment of the ageing operating theatre and associated areas.
Important additional works totalling $4.1 million including an upgrade of the kitchen, replacement of the roof and upgrades to the heating and air conditioning system are also progressing at the facility, funded through the State Government's Minor Works Program.
WA Country Health Service – South West Regional Director Kerry Winsor welcomed the news of the tender announcement.
"This announcement is an important step forward for the redevelopment of the Collie Health Service.
"Collie is a thriving South West community and this redevelopment reflects our commitment to ensuring Collie residents have access to the very best healthcare, close to home", she said.
The Collie Health Service will remain fully operational throughout forward works.
The tender for the main works is expected to be released later this year, with completion expected mid-2023.
This project builds on enhancements made during the recent $7.8 million redevelopment of the facility in 2017.