South West events support maternal mental health recovery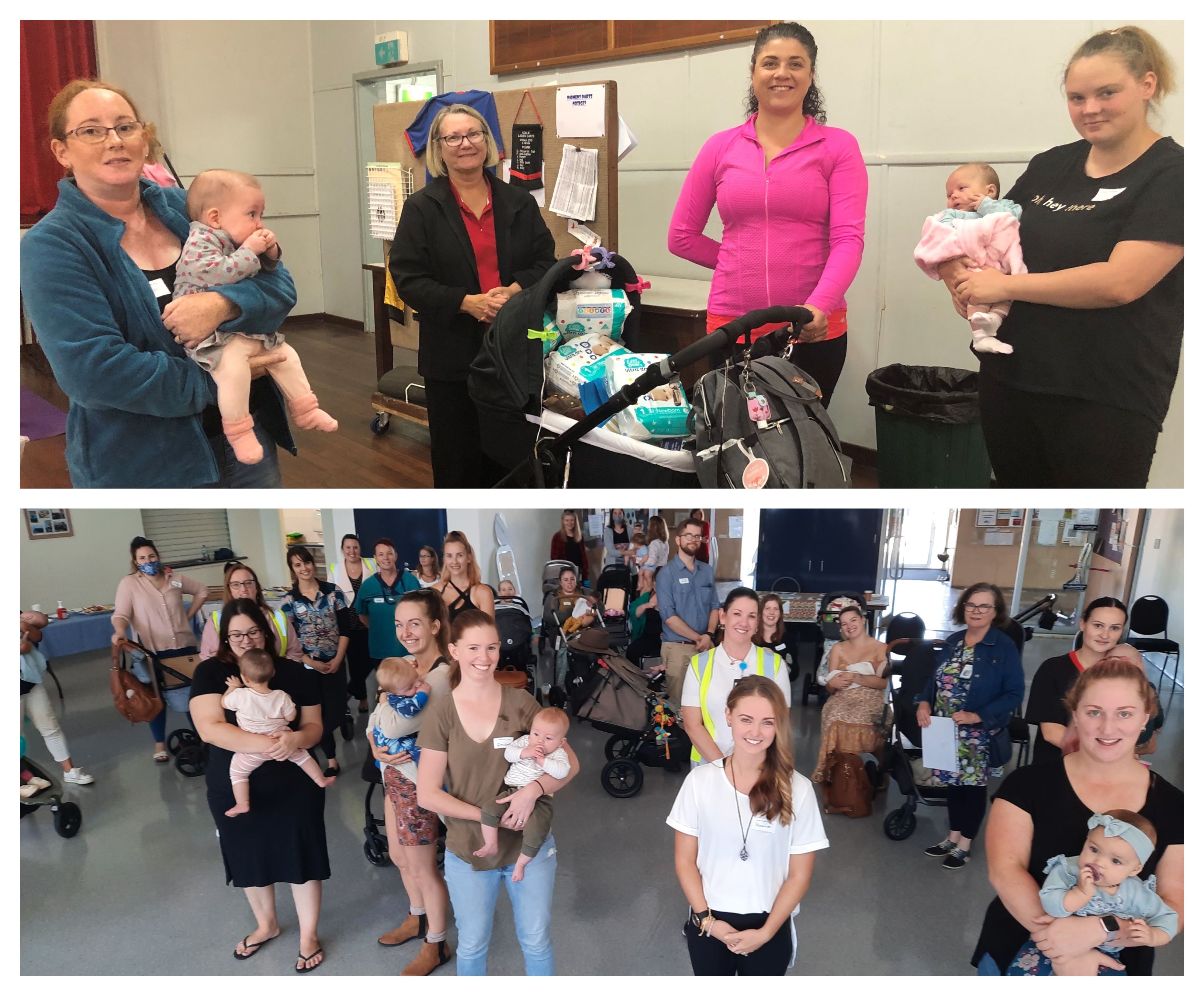 Top: Families at Collie during Maternal Mental Health Week. Bottom: Families at Dalyellup during Maternal Mental Health Week.
Families in Collie, Dalyellup and Bunbury attended events run by the WA Country Health Service (WACHS) to raise awareness of mental health support during World Maternal Mental Health Week (3 to 9 May 2021).
WACHS partnered with several local not-for-profit and Aboriginal health organisations to host the events – bringing pram walks, mindfulness activities, baby yoga sessions, guest speakers with lived experience, and support services to more than 80 local mothers and families.
WACHS Nurse Manager – Bunbury Community Health Marie O'Donoghue said one in 10 Australian women experience depression in pregnancy and a higher number experience anxiety in pregnancy or after birth which is why these events are vital.
"It's important for mums and families to talk about mental illness while pregnant or after having a baby and know how to access the information and help they require to enable recovery," Ms O'Donoghue said.
"Through these events we were able to raise awareness of perinatal mental health, decrease stigma and address the needs of women, families, mothers and mothers-to-be as well as connect them to each other and to their local community support agencies."
"We had wonderful feedback with mothers and families saying how beneficial it was to know they aren't alone in their struggles and how grateful they are for advice on where to go for help."
The activities covered signs and symptoms of perinatal mental health issues, self-care and health promotion strategies for the prevention of illness, and maintenance of wellbeing and recovery.
"It was powerful to hear local mothers with lived experience of perinatal mental health conditions share their recovery stories and it was a great opportunity for the community to meet local health and social services that support parents with babies."
"The events were a safe place to learn about how to seek support on the journey to recovery with the ability for connections to be made to support women and families to build resilience and meet new friends."
South West parents seeking mental health support can contact a WACHS child health nurse on 1800 457 949 who will connect them to local services to support their emotional wellbeing. These may include WACHS early parenting groups and referrals to non-government organisations such as Redcross, the Radiance Network South West Inc. and Nixi Young Mums.