Palliative Care Week 2021 – acknowledging our efforts to improve end-of-life care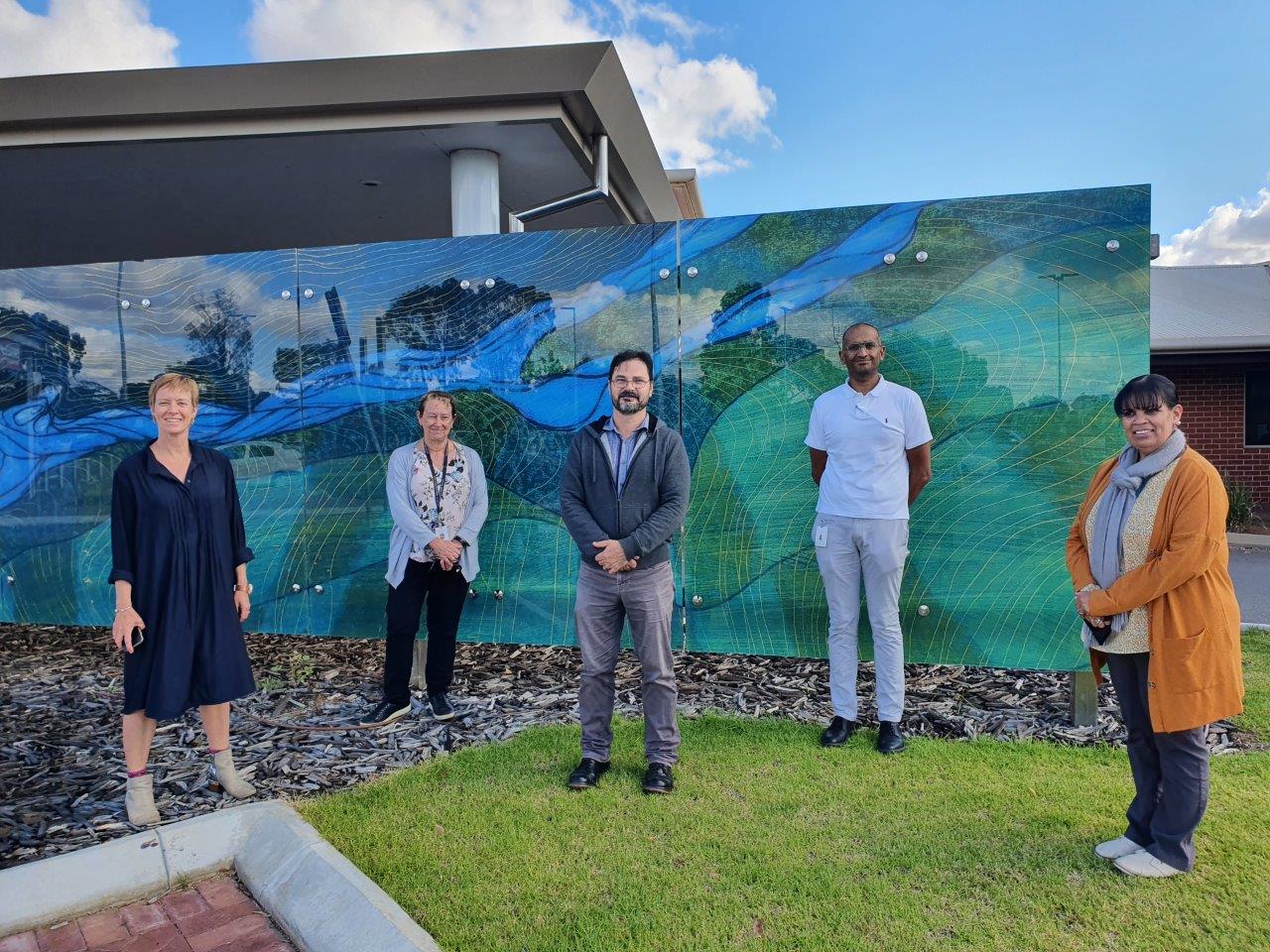 L-R Kirsten Auret, Clinical Director Palliative Care; Jenny Lee Manager of Clinical Services (MOCS) Northam; Brett Hayes, Nurse Manager – Wheatbelt; Hafees Saleem Palliative Care General Practitioner; Tammy McGrath, Coordinator Aboriginal Health Workers.
This week, WA Country Health Service (WACHS) is marking National Palliative Care Week from 23-29 May by reflecting on the improvements we've made in the past 12 months to how we support our patients with end-of-life care.
We are working towards bringing the best possible palliative care services closer to home for regional families by implementing the $39.7 million Palliative Care Program.
This includes $27.2 million to expand palliative care services by recruiting specialist staff.
In 2020 and 2021 we appointed new palliative care doctors and we have a palliative care consultant in every region.
Importantly, we are investing in palliative care support for Aboriginal people. Aboriginal healthcare workers are now vital members of our multidisciplinary palliative care teams across regional WA, working with other specialists to connect Aboriginal people with end-of-life services that meet their clinical, social and spiritual needs.
In the past two years, WACHS has increased the number of Aboriginal palliative care workers to six, with further recruitment planned over the next two years.
A $2 million investment is helping us to expand in-home palliative care options, with 47 in-home packages now benefiting 47 families across regional WA.
The $3 million expansion of digital and telehealth delivery of palliative care is underway with tele-palliative care now available direct to patients in their homes in six regions, and due to commence in the Pilbara soon.
WA Country Health Service recognises that the care provided in the final stages of a person's life can have a profound impact on the individual, their loved ones and their community.
To find out more about National Palliative Care Week, visit the website.